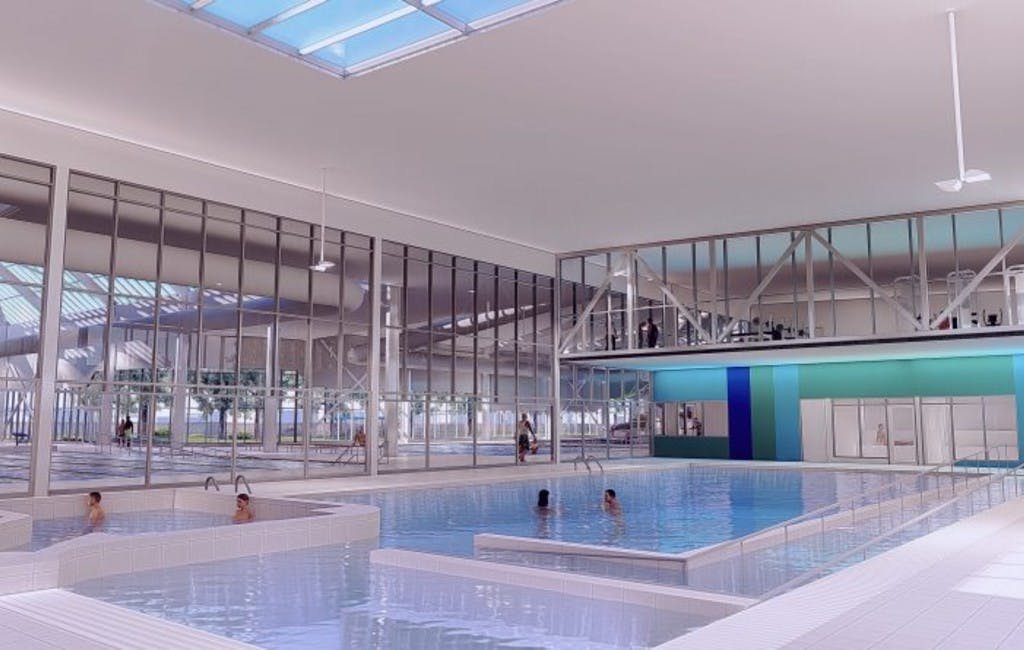 ADCO Secures Aquatic Centre Tender in Regional Victoria
ADCO has been selected as Builder of Choice for a $40 million aquatic and recreational centre in regional Victoria.
Last week, Victorian Minister for Sports John Eren announced government funding support for Gippsland Regional Aquatic Centre, which will replace Traralgon's aged, outdoor facilities.
Existing structures will be demolished, and the proposed state-of-the-art centre will support competitive swimming and leisure activities, aimed for community use and major regional events. Features will include an eight-lane, 50-metre indoor pool with a 500-capacity spectator seating area, a 25-metre outdoor pool, warm water pool, indoor water play areas, water slides, gym and a wellness centre.
ADCO is working with Peddle Thorp architects on the final design. Construction will commence in March 2019 to allow the community to continue to use the old centre over summer. Works are expected to be carried out over 18 months.
ADCO's Victorian State Manager Lakshu Adaikalavan congratulated the bid team for their work in winning the tender.
"I am pleased that ADCO has been selected for this important community build. In recent years we have completed a number aquatic and leisure centre projects in Victoria to great client satisfaction."