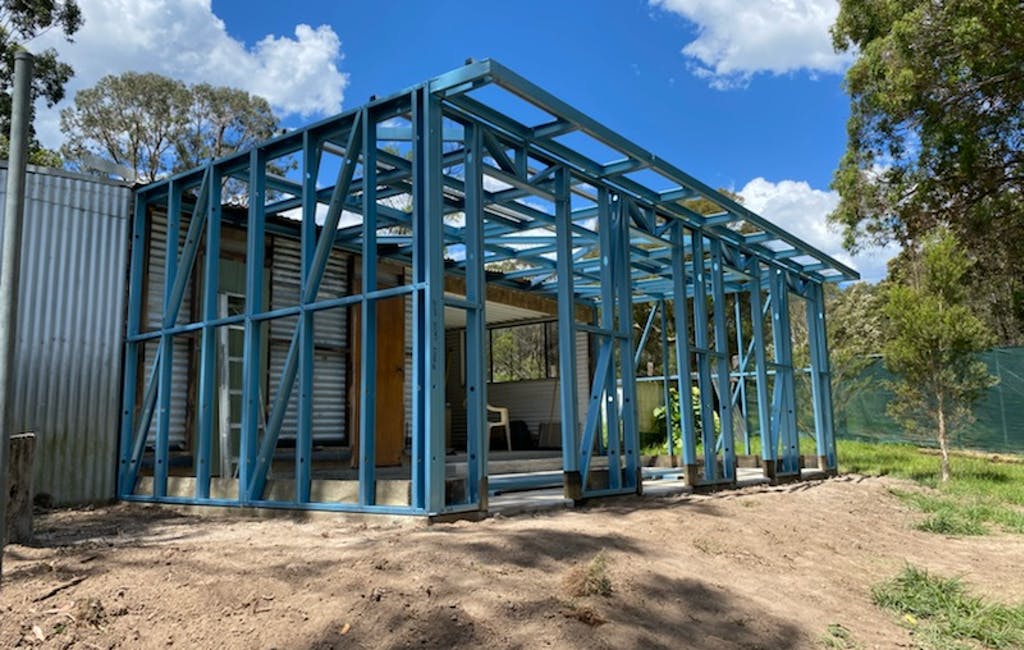 ADCO Staff and Partners Construct Shelter for Wildlife
In November, ADCO staff in NSW stepped away from busy projects to focus on improving and restoring facilities at Mudgeroo Emu Farm and Animal Refuge.
Located outside Nowra, Mudgeroo covers 28 hectares of native bushland and picturesque countryside, where the owners look after rescued animals such as kangaroos, wombats, birds, frogs and reptiles. Baby wildlife orphaned through road accidents, habitat loss, fires and floods are taken in, nurtured and rehabilitated.
The site needed to accommodate more wildlife, primarily wombats. We were glad to present the refuge with a large extension to an existing shed, a new deck, structural and electrical improvements and completed many other tasks of importance around the property.
ADCO staff worked with over 20 trade partners, many of them local businesses, to volunteer and donate time, resources, materials and labour to improve Mudgeroo.
Well done to all involved for your tireless effort in giving back to the communities in which we work!