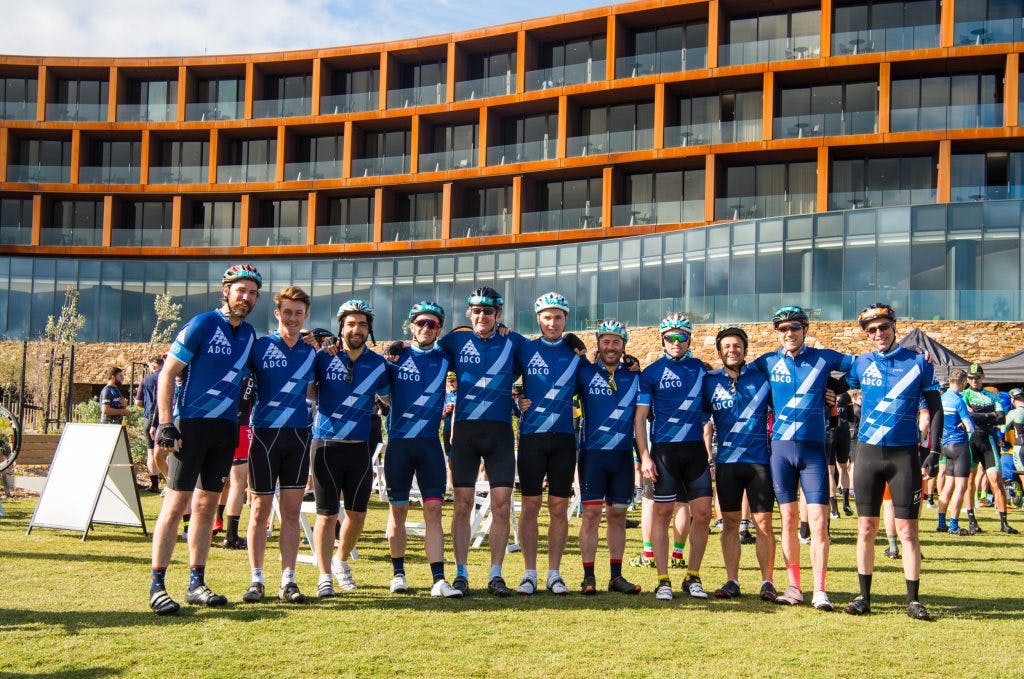 ADCO Staff Cycle for Youth Homelessness
Team ADCO Victoria took the bikes for a spin last Friday, tackling 55km of rugged, Mornington Peninsula roads to raise money for youth homelessness.
Eleven of ADCO Victoria's fittest took part in the Tour de PIF, to raise money for Property Industry Foundation's House Program, a charity that builds homes for at-risk and homeless young people, providing support to rebuild young lives.
"Our team was comparatively large in number and everyone flew the ADCO colours with pride. We shared a lot of laughs, supported and encouraged one another up steep slopes and raced each other down hills," said ADCO Victoria estimator, Andrew Fullard.
"It was a fantastic team bonding day, and we were proud to raise about $2000 for this incredible charity."