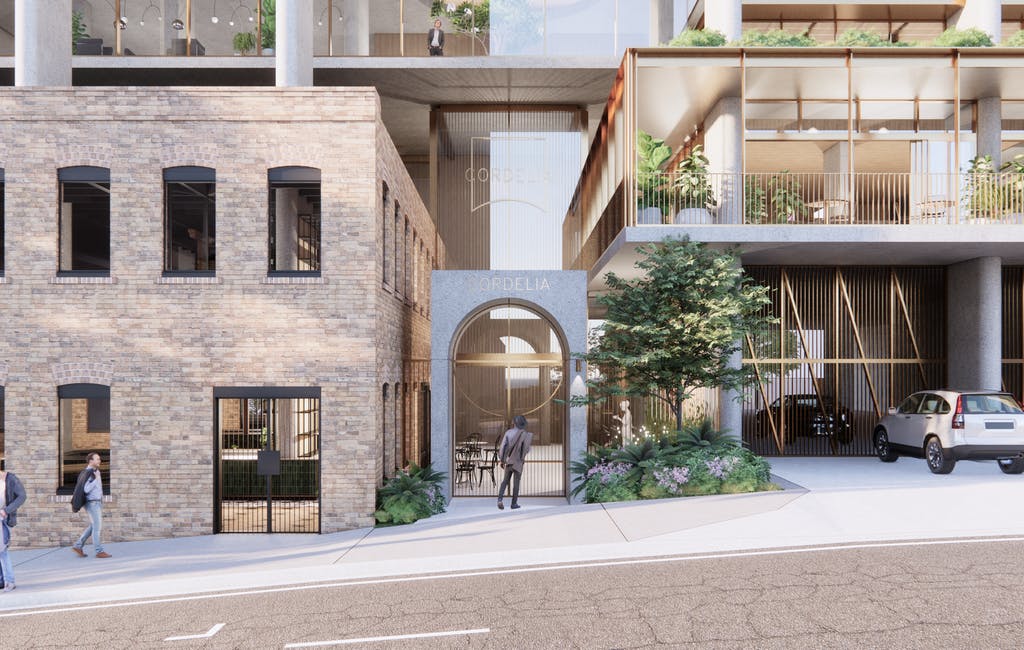 ADCO to Build 31-Storey South Brisbane Development
ADCO is embarking on a 31-storey build-to-rent development in South Brisbane.
When complete, 13-17 Cordelia Street will offer 310 residential units and deliver residents a high-end lifestyle incorporating an outdoor gym, pool, barbeque and dining area, lounge area, an outdoor cinema and associated landscaping.
The development will also refurbish and showcase a beautiful heritage-listed building, highlighting its architecture and incorporating it into the complete design, using it for commercial and retail use. There will also be space for a bar in the ground floor lobby. Additionally, 364 car spaces, 388 bicycle and 11 motorcycle spaces will be available for residents and guests.
We are excited to begin working on this exciting development with ARKLIFE, which will offer the opportunity to rent high-end apartments in South Brisbane.
Take a look at an initial perspective of the project below.