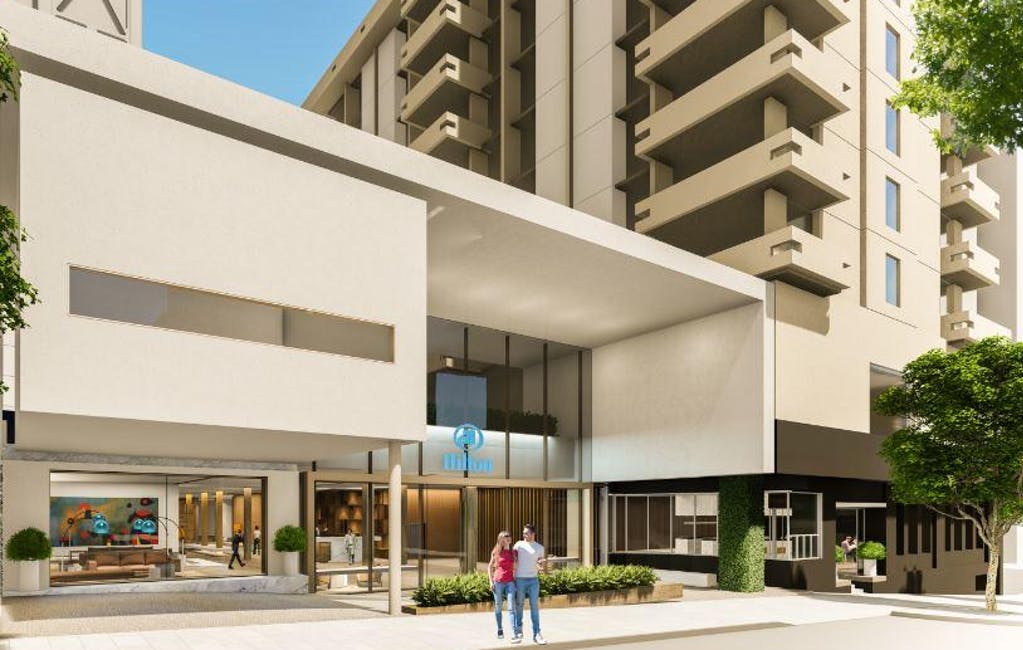 ADCO to Head $45M Parmelia Hilton Refurb in Perth CBD
ADCO is excited to be working with WA property group Hawaiian on a $45 million refurbishment of Perth's iconic Parmelia Hilton Perth.
Upon completion, the finished hotel will include a contemporary frontage to the Mill Street entrance, an eye-catching expansion of the lobby, the refurbishment of guestrooms and bathrooms, the addition of an executive lounge and a connection to the neighbouring Brookfield Place precinct.
Guestroom renovation will see new bathrooms, air-conditioning, flooring, furniture, and improved in-room technology. The number of rooms will increase from 284 to 309 rooms and suites.
The hotel will remain operational during construction work. Refurbishment began last month, for a completion date of September 2020.