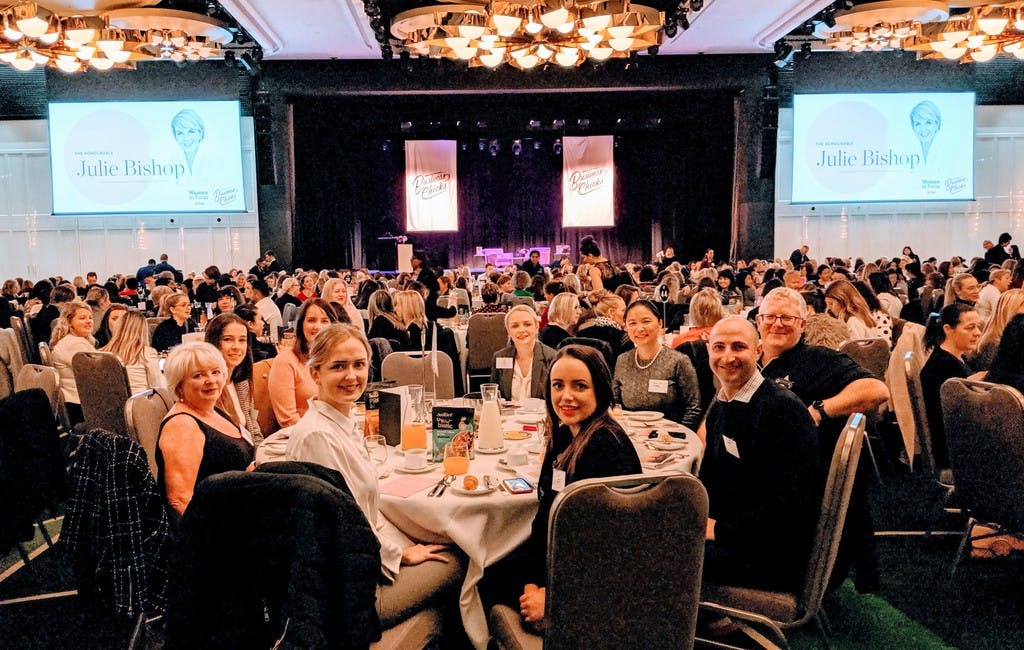 ADCO WA Attends Business Chicks Conference in Perth
ADCO WA staff attended last week's Business Chicks Australia event in Perth, featuring Hon. Julie Bishop, former Deputy Leader of the Liberal Party and Australia's first female Foreign Minister.
We were delighted to have a few others join us: Chui Lin Chong and Alina Zuokaite from NS Group, Sarah Greinke from icubed consulting, and Alicia Jones from Woolworths Group shared our table as guests of ADCO.
"It was fantastic to be inspired by a woman as prolific as Julie Bishop, and the discussion around it was really good. And being able to share this with some of our partners was such a rewarding experience," said ADCO WA's EA to the State Manager, Keri Kearney.