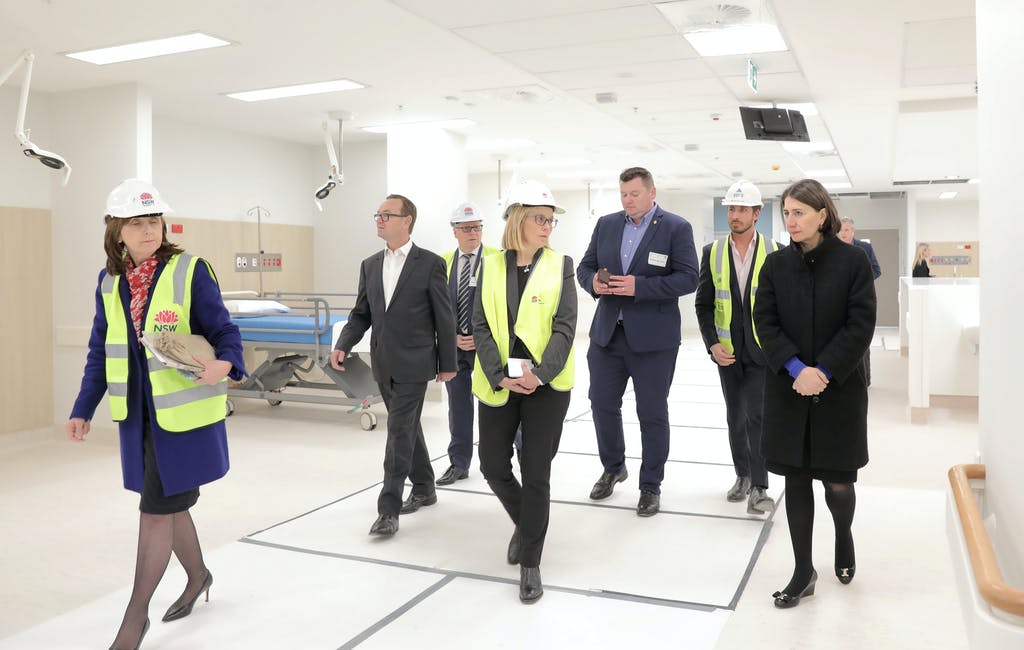 ADCO Welcomes NSW Premier to Bowral Hospital Site
Yesterday, ADCO welcomed The Hon. Gladys Berejiklian to our Bowral & District Hospital site.
The Premier was taken for a site walk to view progress on the NSW Government's $68.7 million Stage 1 redevelopment of Bowral & District Hospital, where she toured the near-complete emergency department and was also taken to see the building's new facades.
"We are pleased to report that construction of the facility's new clinical services building is on track for completion this year and we are delighted to be delivering major health projects for NSW and across Australia," said our CEO Neil Harding