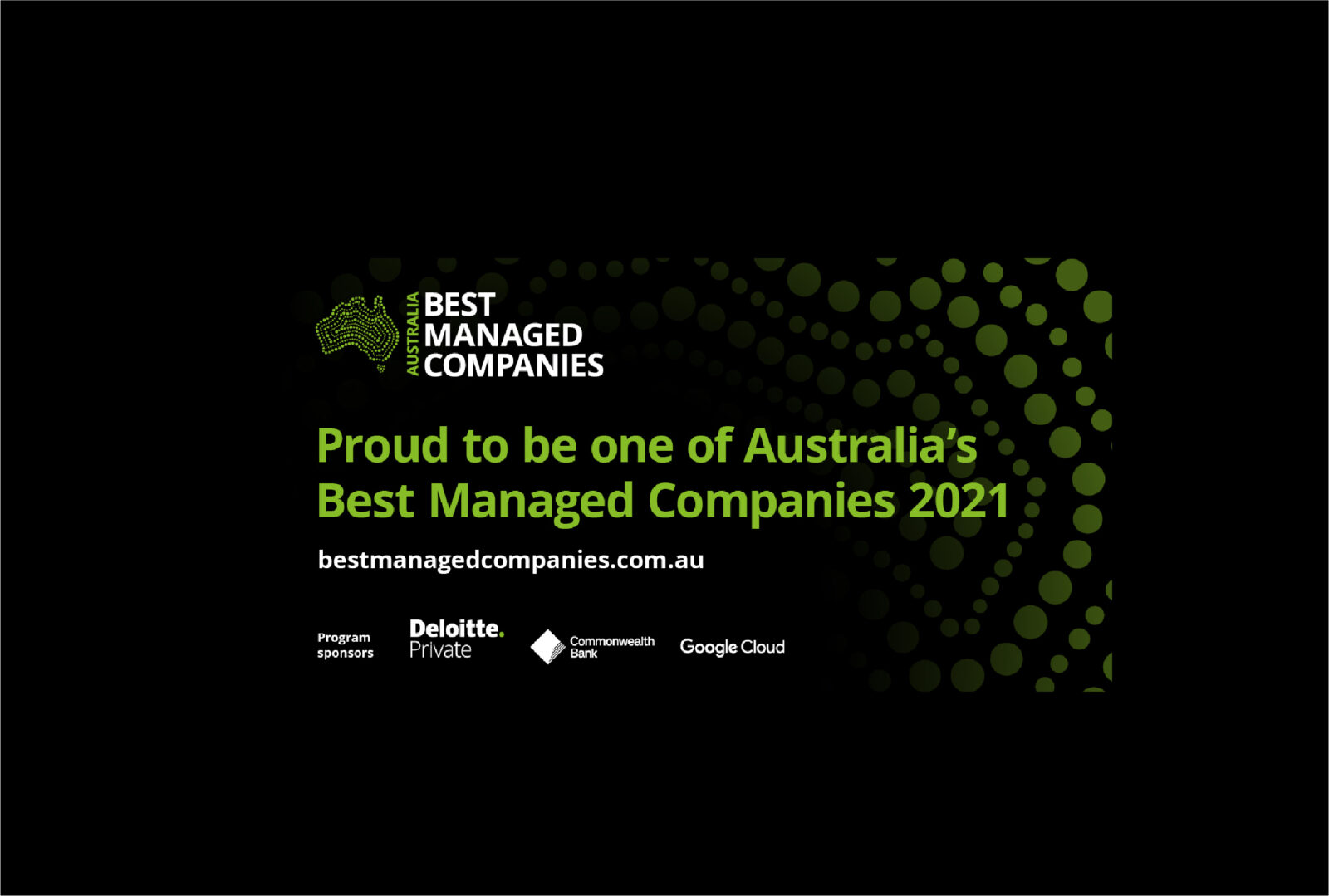 ADCO NAMED WINNER OF DELOITTE'S 'BEST MANAGED COMPANY' FOR 2021
ADCO Constructions is delighted to have been recognised for outstanding business performance, having been named in Deloitte Australia's 2021 'Best Managed Companies' awards.
The 'Best Managed Companies' (BMC) program, according to Deloitte, identifies and celebrates privately-owned and managed companies across Australia that set the highest standards of business performance, and shines a light on the power of private business as a key driver of Australia's economy. The program is run in association with Google Cloud and Commonwealth Bank.
ADCO was challenged and then evaluated across four key pillars: strategy, culture and commitment, capabilities and innovation, and governance and financials.
Natalie Faull, Deloitte Private partner and Best Managed Companies program national leader, said: "Our Best Managed Companies program is about celebrating the passion, focus, dynamism and growth that Australia's best private companies are renowned for.
"They are often disruptors, they are significant employers, they are always looking for growth and success, locally and beyond our borders, and they are strong supporters in their local communities. The impact of the pandemic has not changed this focus, it has heightened it.
"This year, the program has really demonstrated just how well our best managed private businesses, and that includes ADCO Constructions, have refined their already well-developed strategies in response to the pandemic. They've certainly been tested by the COVID environment, but they've also stood up to the challenges, and are navigating the future with confidence."
ADCO's Managing Director, Neil Harding, said: "ADCO is delighted and honoured to be named amongst Australia's best managed private companies. We have a wonderful culture and amazingly talented people that help to make us one of the foremost builders in Australia. It's extremely rewarding to have the hard work we have put into our strategy, innovation and capabilities to be recognised externally by Deloitte in this way."
Deloitte Private Managing Partner, Andrew Culley, said "The past 18 months have been incredibly challenging for the Australian economy, with significant and sustained disruption. But we have seen private businesses demonstrate resilience, agility, and decisiveness as they have navigated the turbulence. We have seen these attributes in our Best Managed Company winners that have also demonstrated a meaningful commitment to their people and purpose, and a focus on clear goals and sustained success."
Click here for more information, and to view our winner's video.