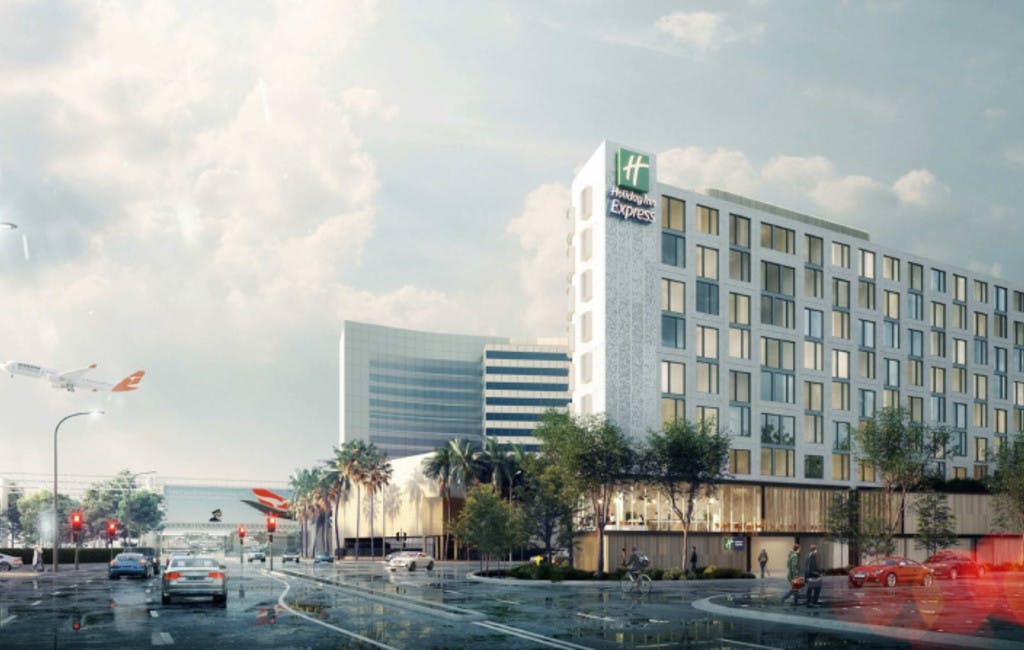 Another Holiday Inn Express Win for ADCO
After a successful 3-month ECI role, ADCO's NSW office has secured the Holiday Inn Express development adjacent to Sydney Airport for repeat client Pro-invest Group.
The $37 million design and construct project includes 178 hotel rooms over seven levels, amenities, as well as one basement level and two levels of above-ground car parking.
ADCO's CEO Neil Harding congratulated the team on the importance of converting another quality project for Pro-invest. "ADCO has demonstrated to be highly reliable in our delivery of short-stay accommodation and leisure projects. It is particularly pleasing to be Pro-invest's Builder of Choice once again after the successful completion of their Holiday Inn Express development in Adelaide last year." Works have commenced on site with completion due in the 3rd quarter of 2019.