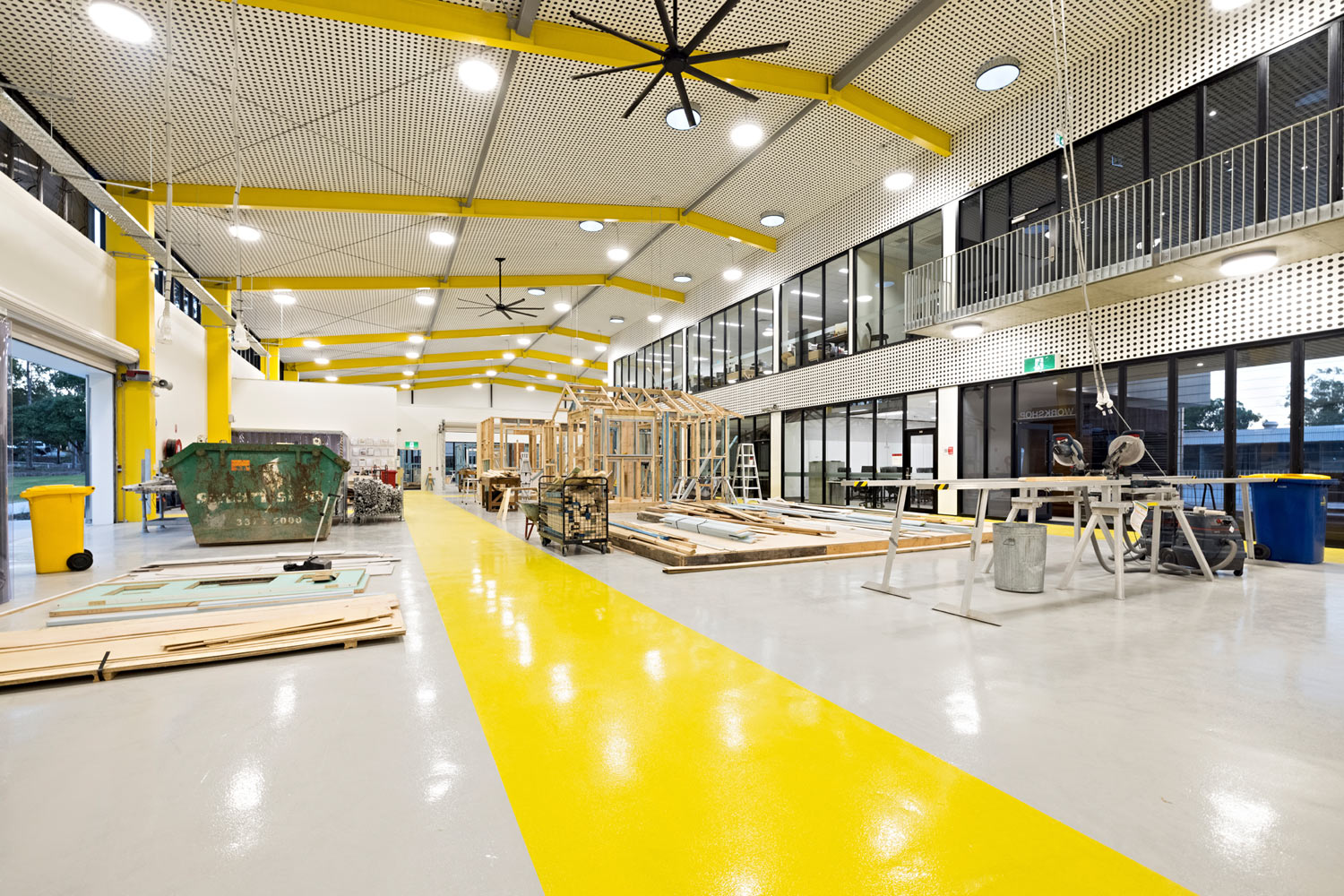 Ashmore TAFE's Trades Training Centre delivered
In March 2021, ADCO completed the new, state-of-the-art Trades Training Centre for TAFE Queensland's Ashmore campus, Brisbane.
This project was part of the significant revitalisation of the Ashmore campus over 2019-21 valued at a total of $31 million designed to simulate the working environment for construction and plumbing
trade apprentices in the Gold Coast region.
Our project manager Justin Allen once trained in the old facilities and Sarah Bowdler, who is one of our first female apprentices, will now complete her studies and training inside the new facility and
boost her job preparedness upon graduation.
The facility features practical learning zones for students undertaking building and construction courses from Certificate I to Diploma level.
Features include an elevated working-at-heights training area, open-plan classrooms, viewing platforms, interactive technology and a new student hub with kitchen amenities and study areas.
ADCO is proud to have delivered this important project for the Queensland Government, which will enrich the education experience for construction trainees in the Gold Coast for many years to come.