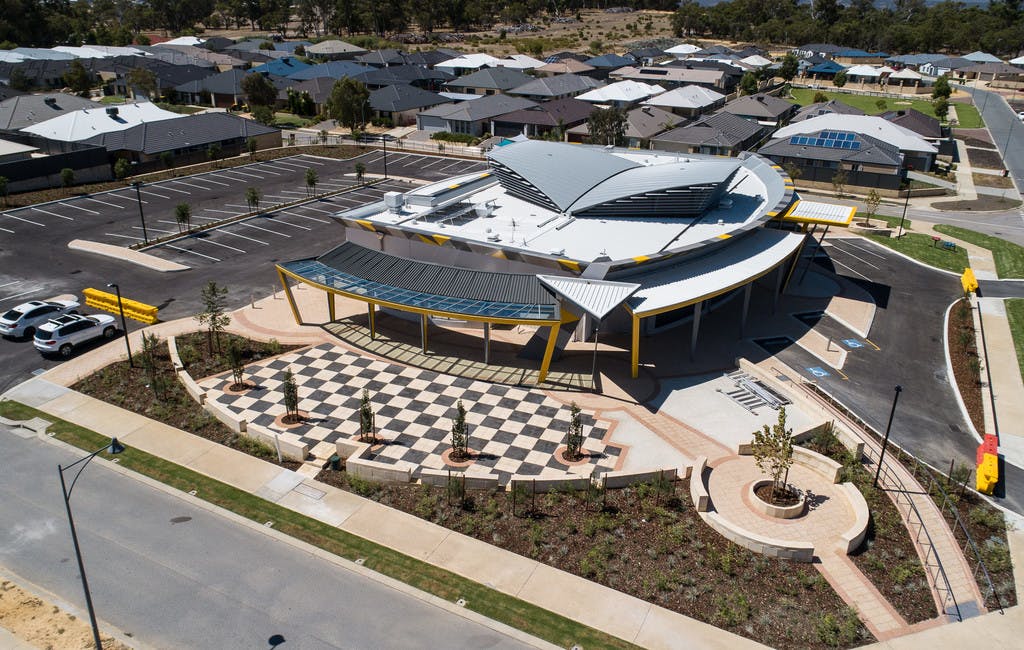 Baldivis South Community Centre Reaches Completion
ADCO recently delivered a new community centre in Baldivis South, WA.
The building incorporates a multi-purpose hall, activity rooms, consulting rooms, commercial kitchen and storage areas.
The 650-sqm facility is a community venue able to contain several groups and activities at the same time for meetings, events, education, arts and cultural activities, playgroups and recreation. Works also included construction of a new playground area, car parking facilities, feature paving and landscaping.
CEO Neil Harding said that construction needed to be meticulously planned due the site's challenging location.
"Construction was carried out in a highly built up residential area with a neighbouring childcare centre and local primary school and we needed to manage community engagement to the highest standards. The positive feedback we received is a great example of why we are one of Australia's leading builders in the community sector," he said.