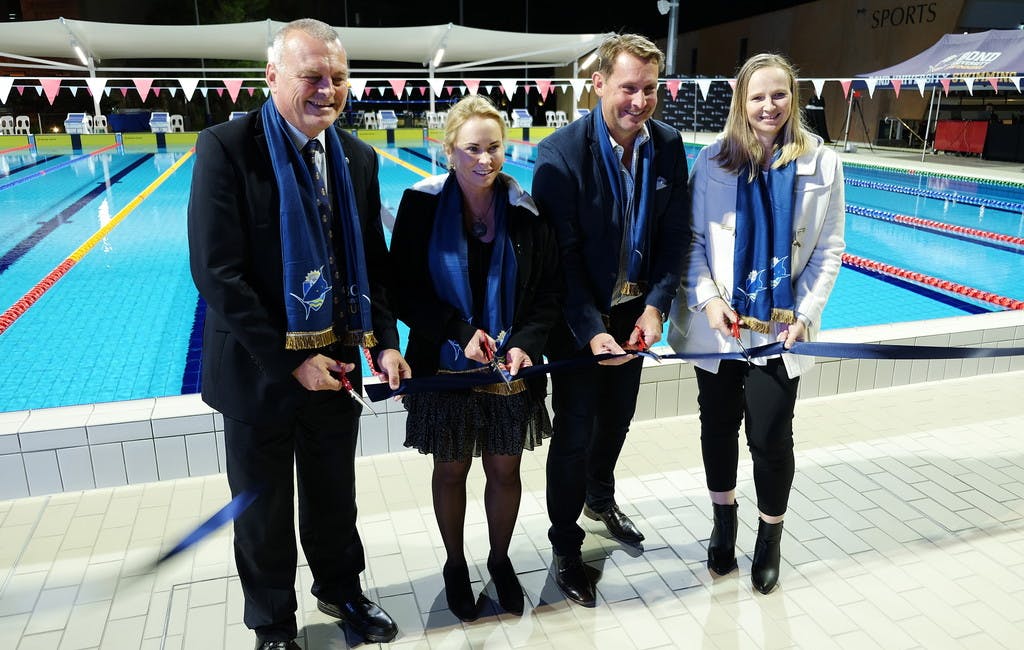 Bond University's ADCO-Built Swimming Pool Ready for Use
Bond University celebrated the opening of its new ADCO-built, 25-metre swimming pool with a ribbon-cutting ceremony.
Bond staff, notable alumni and ADCO personnel were among the large crowd that gathered to witness the occasion. Bond Vice Chancellor Tim Brailsford, ADCO Chairman Judy Brinsmead, Australian Olympic swimmer Andrew Baildon and Olympian and ADCO scholarship recipient and Bond student Melanie Wright cut the ribbon and announced the facility open.
The new pool is the Gold Coast's only FINA-accredited short pool with touch pads and video scoreboards. A FINA accreditation means the pool is built to specific standards and world records may be recorded and broken in the pool. The facility also offers a 300-seat grand stand and a beach volleyball court.
ADCO has a long-standing relationship with Bond and simultaneously completed the pool and the University's new Health Sciences and Medicine centre – ADCO's 18th and 19th projects for the client.
As Builder of Choice, ADCO looks forward to partnering with Bond on future projects.