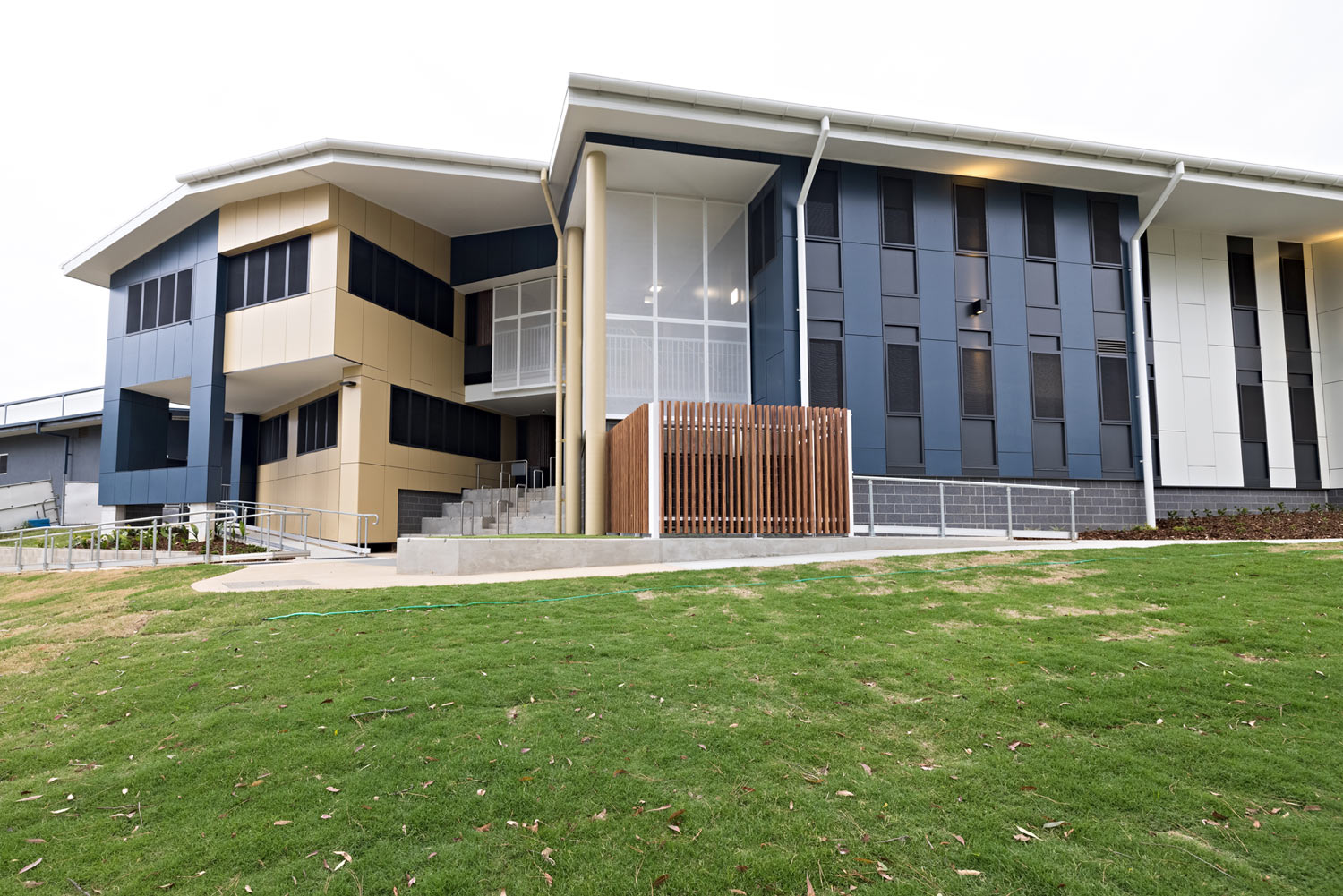 Bray Park school project reaches completion
ADCO is pleased to have completed the Bray Park State High School Learning Centre project in Brisbane for Queensland Department of Education.
The school's new addition offers a two-storey general learning building, upgraded carpark and conversion of both dining room and existing kitchen in the Home Economics Block into senior industrial kitchens to suit Certificate 2 Hospitality students.
The General Learning Centre consists of an East and West wing featuring a central collaboration space servicing both buildings, covered walkways and individual service yards to both.
The west wing is home to four General Learning Areas (GLAs), one Flexible Learning Area (FLA), staff rooms, robotics lab, learning lab and project lab while the East wing is home to eight GLAs, one FLA, amenities, two science labs and a chemistry preparation area.
Environmental students also worked with our landscapers to plant new gardens around the school and collaborated with ADCO to repurpose a tree listed for removal into a wildlife habitat.
Well done team and all involved on a fantastic finish!