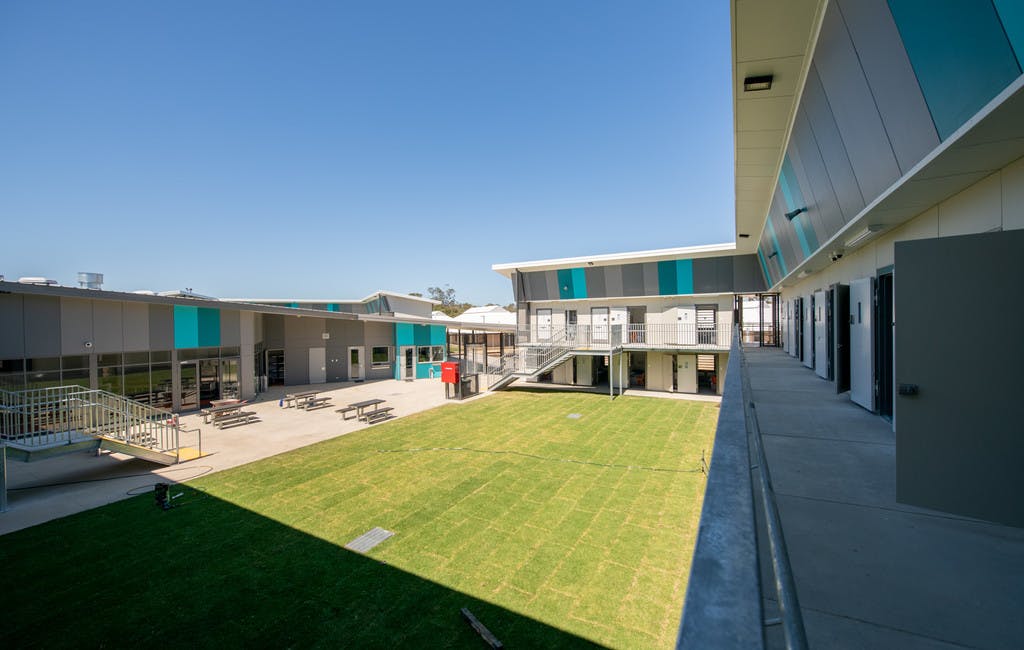 Bunbury Prison Expansion Reaches Practical Completion
Congratulations to our team at Bunbury Regional Prison, who have achieved Practical Completion.
The complex project for WA Department of Justice was completed over 12 separable portions and two separate projects. The fast-track build was carried out inside a live prison, and our work methodologies and daily activities required a level of detail and accuracy above normal correctional protocols.
A new, 160-bed extension across two wings has increased accommodation by 50% and an upgrade to the Prison's C Block has improved dining and kitchen facilities, established a new education building, and improved services and security installations.
CEO Neil Harding said that ADCO has experience delivering high-quality corrections projects.
"Bunbury Prison was a logistically challenging project and required detailed planning and coordination with all key stakeholders. However ADCO has proven highly proficient in this area through a diverse portfolio of correctional projects across Australia, and particularly in WA," he said.