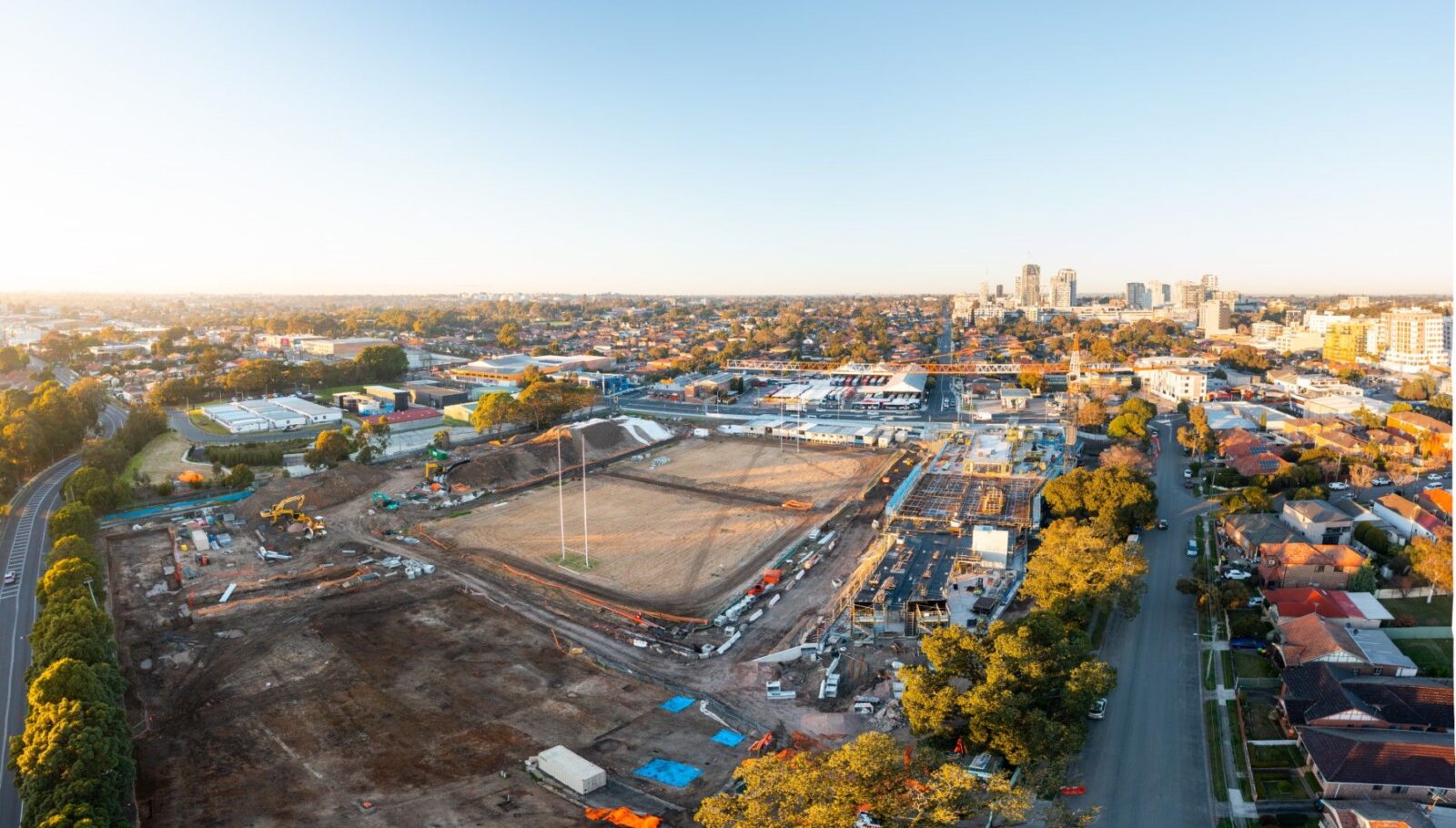 Concord Oval redevelopment topped out
ADCO is delighted to have recently hit a major milestone in our redevelopment of Concord Oval for City of Canada Bay in Sydney's inner west, topping out the structure with the highest concrete pour of the precinct now complete.
This $75 million project is funded by the NSW Government, the Australian Government and the City of Canada Bay, in association with the Wests Tigers Rugby League Football Pty Ltd. The redevelopment of Concord Oval will provide new open space and recreation facilities for the growing Burwood-Concord and Kings Bay precincts and will also offer state-of-the-art training and administrative facilities for grassroots to elite sporting clubs.
We are excited to see the project progressing well, which will see construction of two new multi-purpose buildings, including indoor mixed-use courts and gym, community spaces, spectator stands, café, car parking, offices and meeting rooms, and minor improvements to infrastructure and roads. The Centre of Excellence will provide high-performance training, administrative and community facilities.
Well done team!