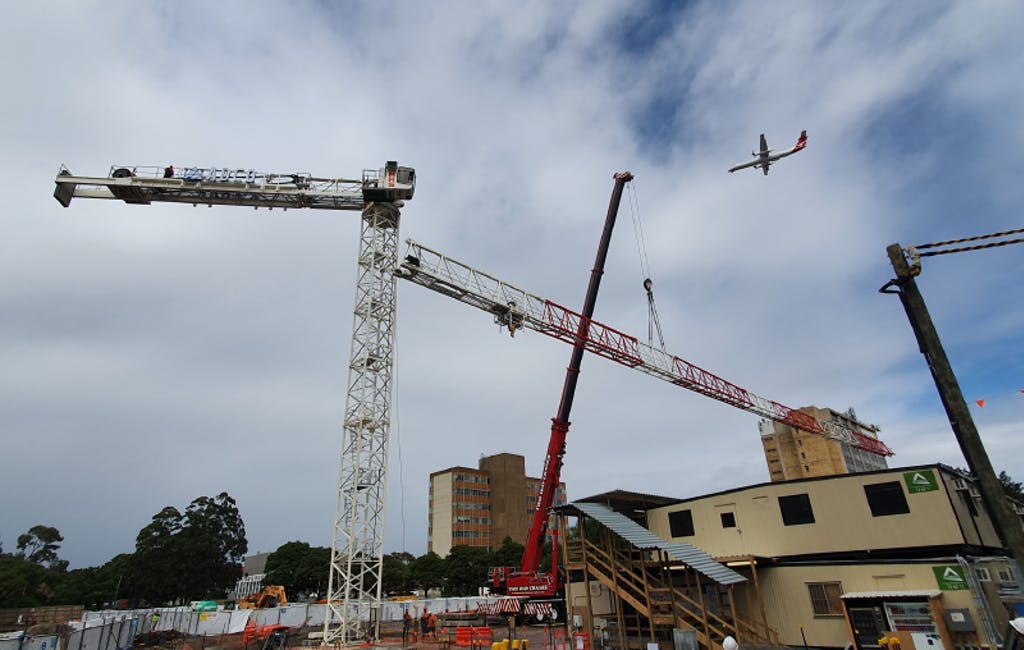 Construction Flying High as Crane Installed at QANTAS Flight Training Centre Site
Things are ramping up on site at the Qantas Group Flight Training Centre — yesterday our Tower Crane was installed seamlessly, and piling is now complete.
Last year, ADCO was selected to deliver the $90 million Flight Training Centre, due for completion in 2021.
The state-of-the-art facility is located adjacent to Qantas' Mascot headquarters and will house 14 flight simulators, ten static cockpit devices and an emergency procedures hall containing a pool for water landing training, aircraft cabin mock-ups and classroom facilities.
The construction phase will provide around 2000 jobs on site. Once operational, the 24-hour facility will provide training resources for the 2,000 pilots and 3,600 cabin crew trained by Qantas annually.
Keep an eye out for the bright ADCO logo next time you fly into Sydney Airport!