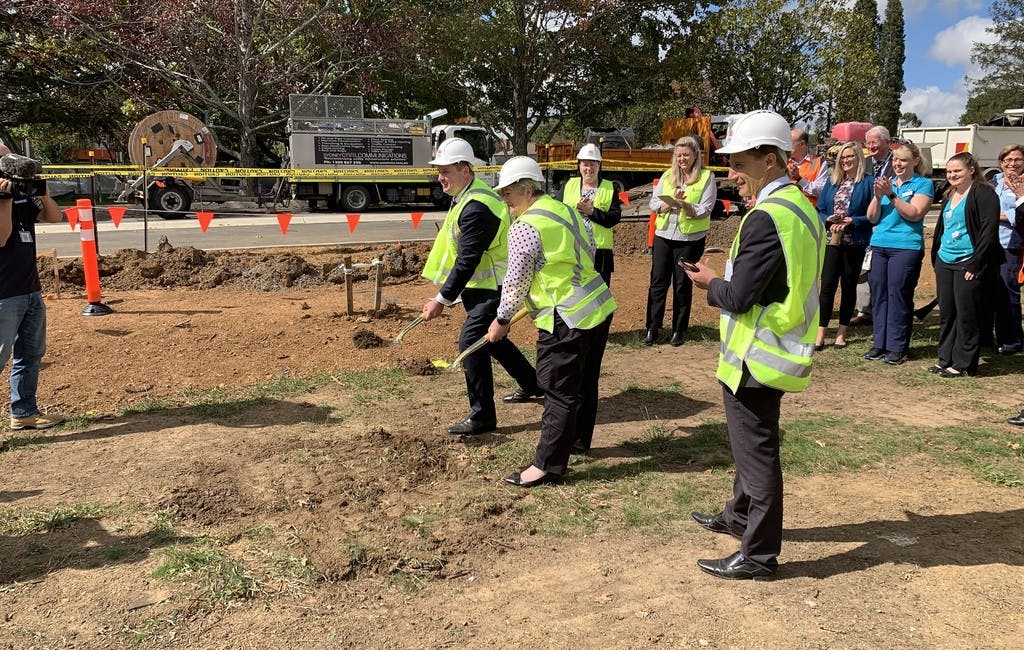 Construction on Bowral Hospital Begins
Construction on Bowral Hospital began on Monday after Wollondilly MP Nathaniel Smith turned the first sod on ADCO's latest project, marking the beginning of Stage 1.
Built for NSW Health Infrastructure, the $65m, four storey hospital will provide medical, mental health, maternity, paediatric and perioperative care for the local community. Facilities include wards, operating theatres, emergency department, ambulance entry, car parking and improved pedestrian links across the site.
The groundbreaking was MP Nathaniel Smith's first official function since being made local member for Wollondilly. Construction is expected to start in the coming weeks and should be completed in late 2020.