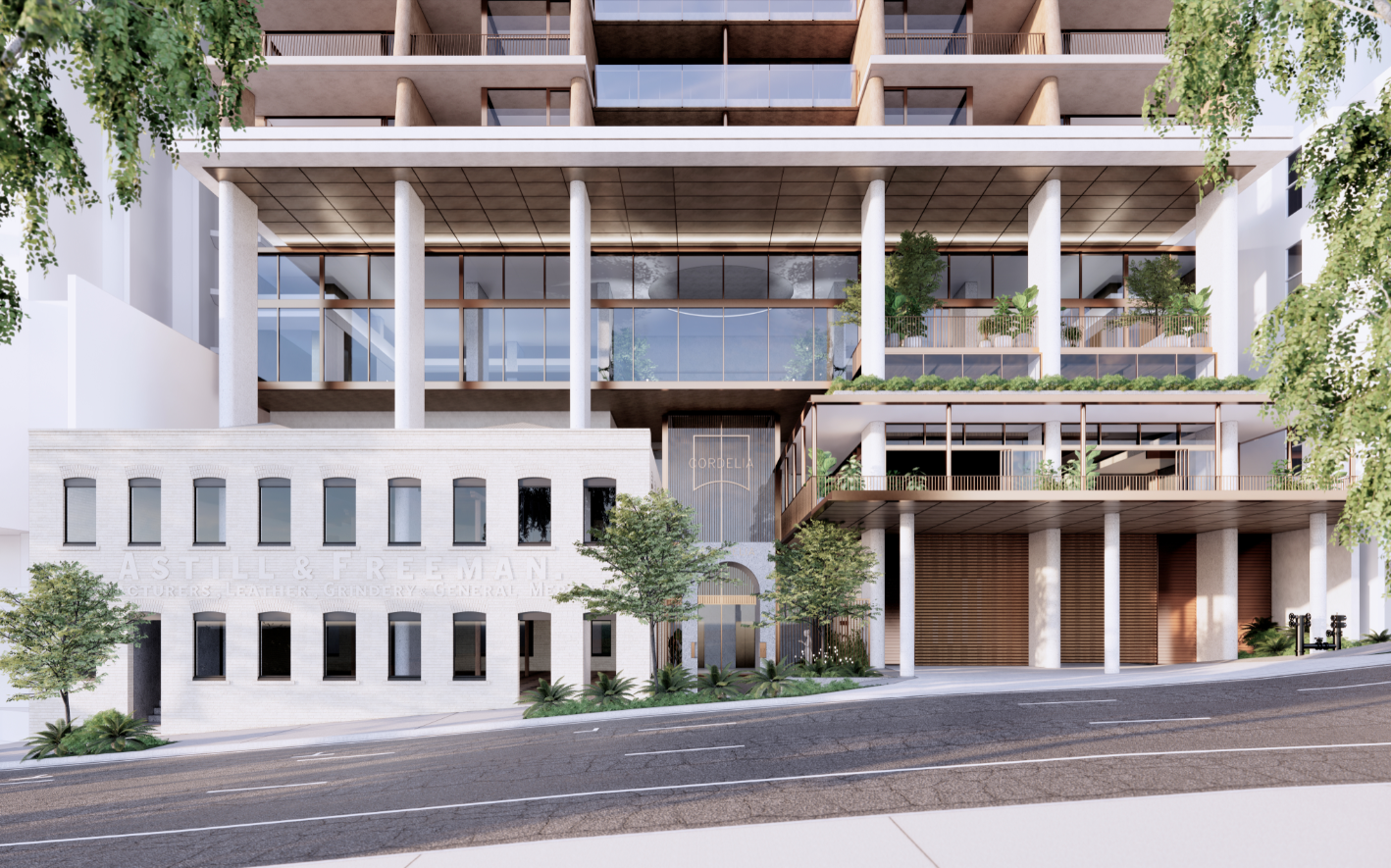 Construction on South Brisbane build-to-rent development soon to commence
ADCO is excited to commence construction on a ground-breaking, 29-storey, build-to-rent (BTR) development with Arklife, funded by Qualitas Group. 17 Cordelia Street will provide the opportunity to rent sustainable, high-end apartments in South Brisbane.
When complete, 265 residential units will deliver residents a high-end lifestyle incorporating an indoor gym, roof top pool, barbeque and dining area, lounge area, a private cinema and associated landscaping.
A beautiful heritage-listed building will be refurbished and incorporated into the design, for commercial and retail use. Additionally, 314 car spaces, 347 bicycle spaces will be provided in basement levels.
Cordelia will target a 5-star Green Star design and As Built rating, an average NatHERS rating of 7.5-stars and a NABERS Energy for Apartments rating of 5 stars.
"We are excited to be building the first build-to-rent concept in the market supported by a sustainable investment fund. BTR is gaining in popularity and provides tenants with a more cost-effective and stylish way to live in Brisbane's inner suburbs," said CEO of ADCO, Neil Harding.