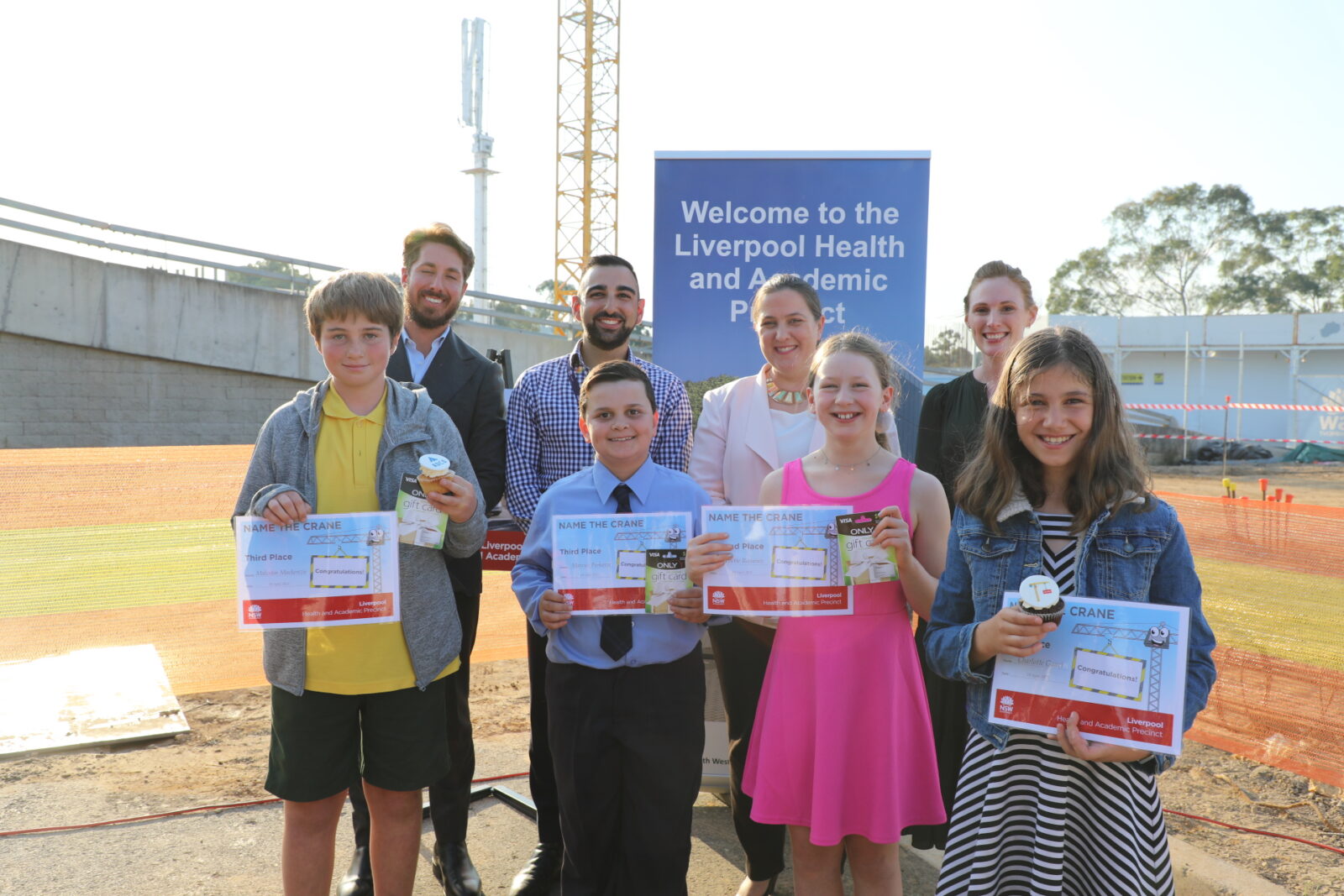 Crane named at Liverpool Hospital car park development
We've named our crane at Liverpool Hospital's multi-storey car park project in Sydney's south-west.
Recently, ADCO welcomed Member for Holsworthy Melanie Gibbons, project staff and members of the local Liverpool community to site for the Crane Naming Ceremony.
Over 100 entries were received from local children and from these submissions, three were selected as finalists. The winning name of the crane was 'Celsus', with the young winner congratulated by Ms Gibbons and the project team, and winning a prize.
Celsus is Latin for 'tall' or 'lofty' and is also very suitably the name of a great Ancient Roman medical writer. The name is now flying on a flag over our project site on the high-rise crane, and will proudly be on display each day going forward.
ADCO is excited to be building the $50 million development for Health Infrastructure and South Western Sydney Local Health District which will stand alongside the planned $740 million Liverpool Health and Academic Precinct, which will be completed by 2026.