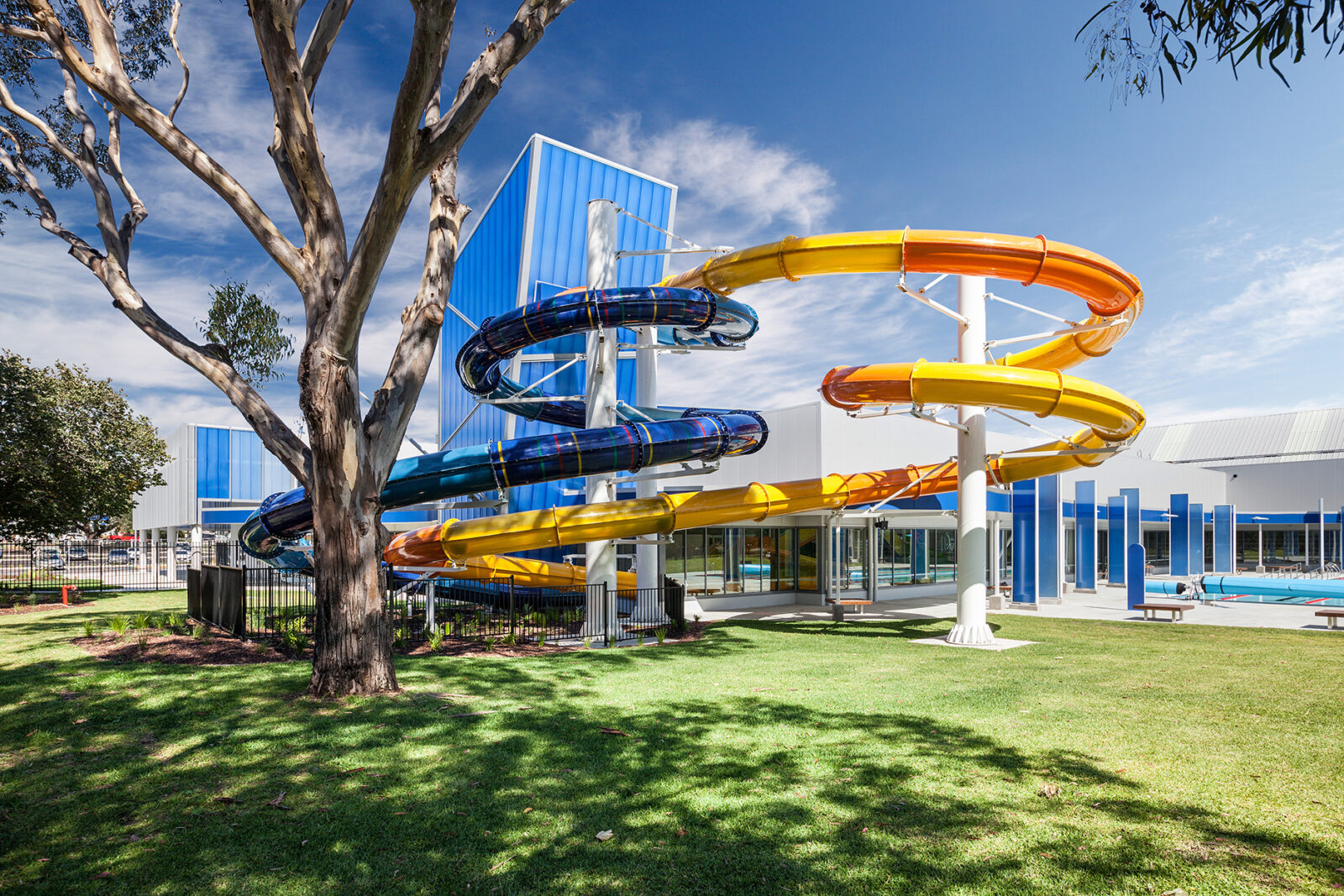 Gippsland Regional Aquatic Centre opens to public
ADCO is pleased to have reached completion on the new Gippsland Regional Aquatic Centre (GRAC) in Traralgon, eastern Victoria. The pool has opened to the public, providing a world-class health and fitness facility for Latrobe City Council.
The centre now offers facilities for competitive swimming and training, leisure, community use and major events. It includes an eight-lane, 50-metre indoor pool with seating for 500 spectators, an indoor water play zone, two large water slides, a learn-to-swim pool, a cafe and retail precinct and a 25-metre heated outdoor pool.
There are also a range of health and wellbeing facilities including a warm water therapy pool, spa, sauna and steam rooms, a wellness centre and a gymnasium with group fitness rooms.
The centre is the first public aquatic facility in Victoria to incorporate a deep bore geothermal heating system – tapping into an aquifer at a depth of more than 600 metres and using the 65-degree heat from the groundwater to warm the pool.
Congratulations to our team and project partners for delivering this high-quality project for the Gippsland region.