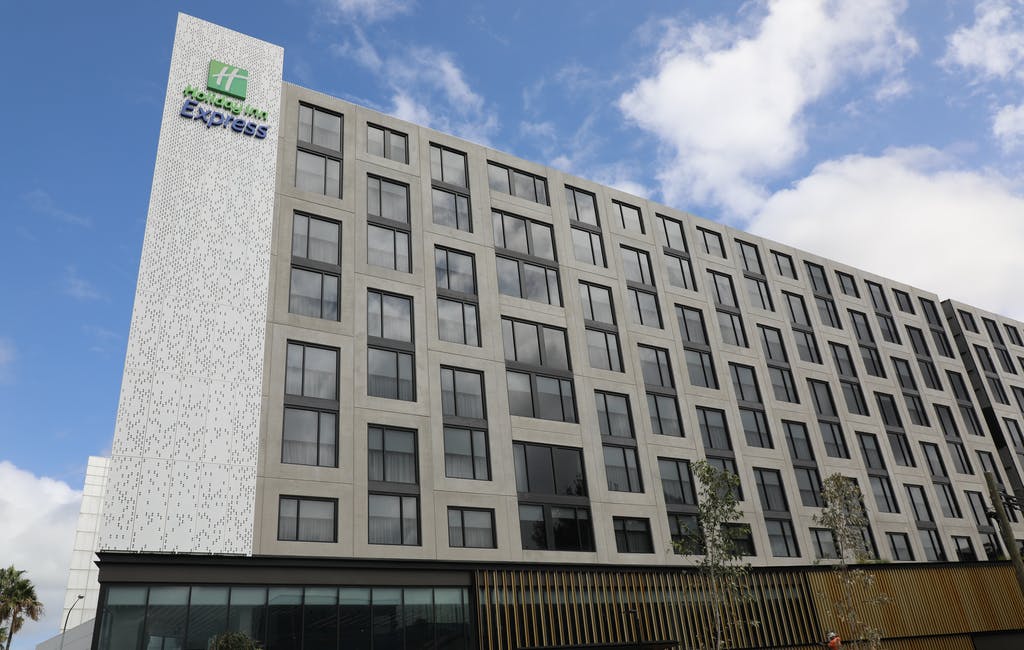 HIEX Mascot Reaches Practical Completion
ADCO's Holiday Inn Express development in Mascot, Sydney, for our client Pro-invest Group is now complete.
The eye-catching hotel is hard to miss, guarding the entrance to Sydney Airport — we are extremely happy with the finish! This $52 million design and construct project saw the construction of a nine-level, short-stay hotel (including one basement level).
When open, 247 rooms will be available for guests along with amenities over nine storeys of accommodation, in addition to 98 parking spaces across basement, ground and first levels. Providing convenient access to Sydney Airport, Holiday Inn Express' standard amenities lean toward the convenient and practical which will cater to business travellers and short-term stays.