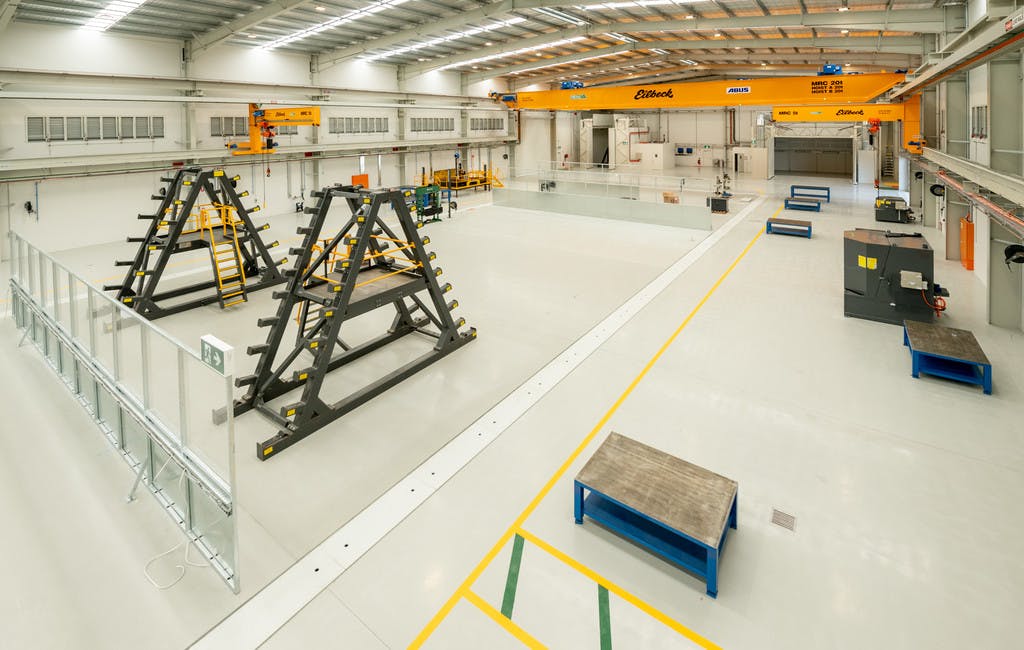 Highly Technical Hitatchi Facility Reaches Completion in Perth
ADCO has proudly achieved PC at Hitachi Construction Machinery Australia's remanufacturing facility in Perth, after 12 months of construction.
The $13 million project was undertaken at Hitachi's existing Forrestdale facility, and saw the establishment of a steel structure building with concrete tilt panel façade and external PT slabs.
The warehouse, which will be used for the refurbishing of Hitachi equipment, was extensively fitted out with gantry cranes, hydraulic and oil reticulated lines, spray booths and wheel testing facilities. All essential services were integrated with the existing facility, and all rainwater and stormwater will be captured and used as part of the overall facility operations.
In total, over 7500m3 of concrete was poured, 650t of steel was used and $1.5m worth of standalone equipment installed to bring the facility to completion.
Well done to all involved!