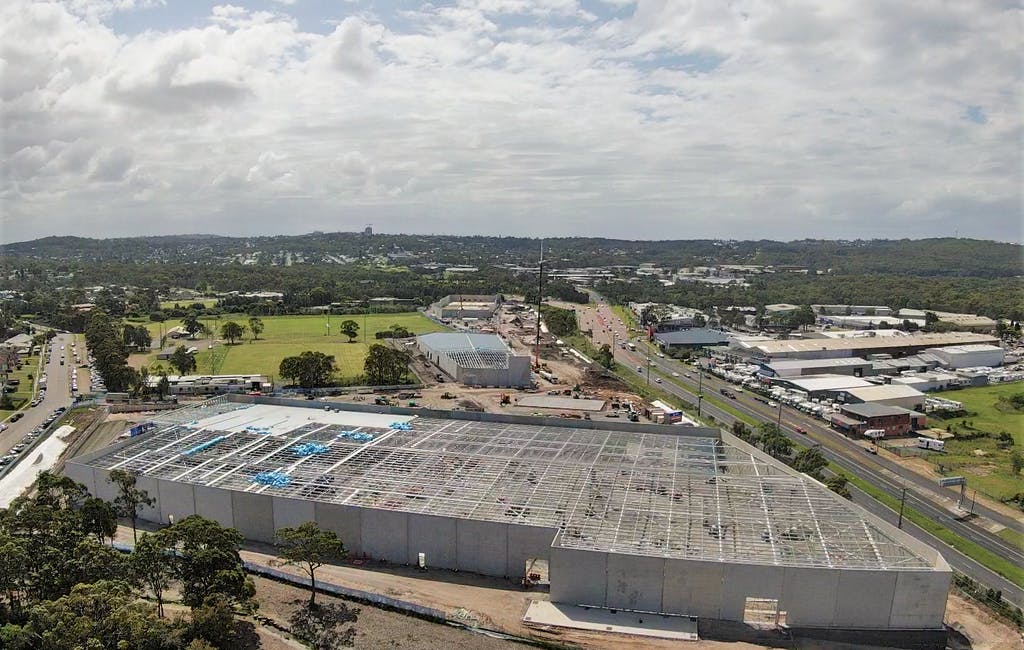 Important Milestone Hit at Bennetts Green Retail Development
ADCO has hit an important milestone at our current Bennetts Green Retail Development, 15km south of Newcastle — the erection of tilt panels to the third of the Large Format Retail buildings has now been completed.
The $65m project occupies a massive 80,000m2 stretch of land along the Pacific Highway and includes tenancies for Spotlight, Anaconda, Bunnings, and a number of other confirmed national retailers.
In conjunction with building works, ADCO is also undertaking substantial roadworks, electrical infrastructure provisions and lighting upgrades to the Pacific Highway, plus upgrades to surrounding council areas.
Construction began at the end of August 2019 and is due for completion in late 2020. ADCO is pleased to be working with the developers Spotlight Property Group to deliver this significant development.