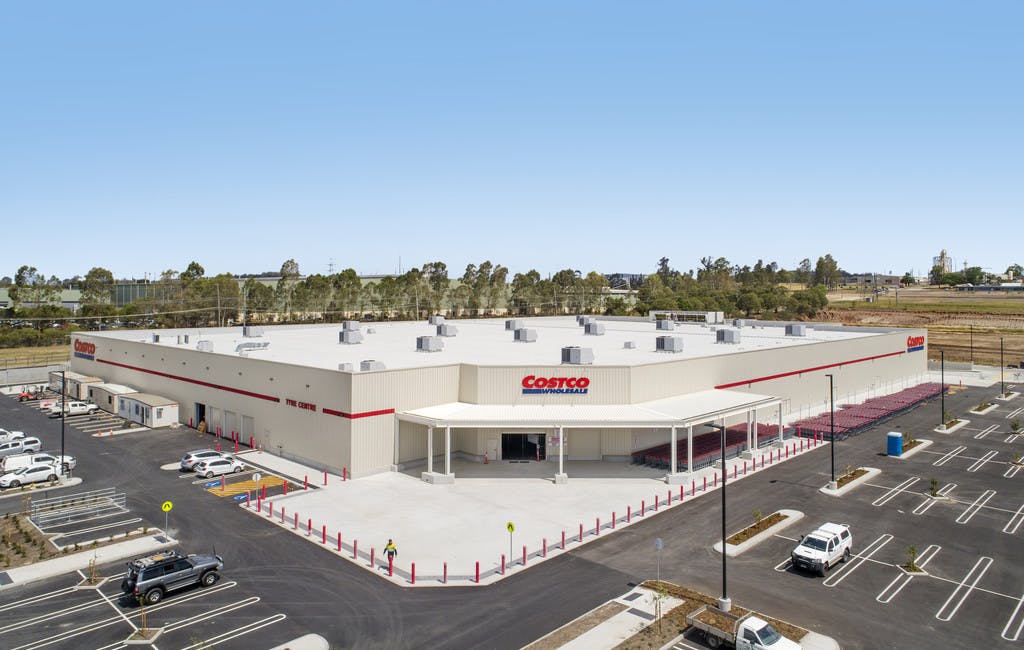 Ipswich Costco Completed Ahead of Schedule
ADCO has completed another project for Costco, this time in Ipswich. The project was completed four weeks ahead of schedule, defect free.
The $23m Costco site in Brisbane's western suburbs is ADCO's fourth Costco build and includes a large span warehouse with internal Costco fittings, a fuel service station, car parking and landscape works. For the 55,000m2 design and construct job, 210 tonnes of structural steel was installed over 22 days, a week and a half ahead of schedule. 14,000m2 of burnished concrete slab was also poured and finished. Project work required the careful relocation and upgrade of utilities ahead of construction.
CEO Neil Harding congratulated the project team on their early finish, despite persistent obstacles.
"The Costco Ipswich team finished superbly, with weeks to spare. In addition to the required extensive civil works before construction, a soil remediation process changed the scope of carpark construction drastically, yet was still completed early — another example of ADCO's ability to clear project obstacles quickly and effectively."