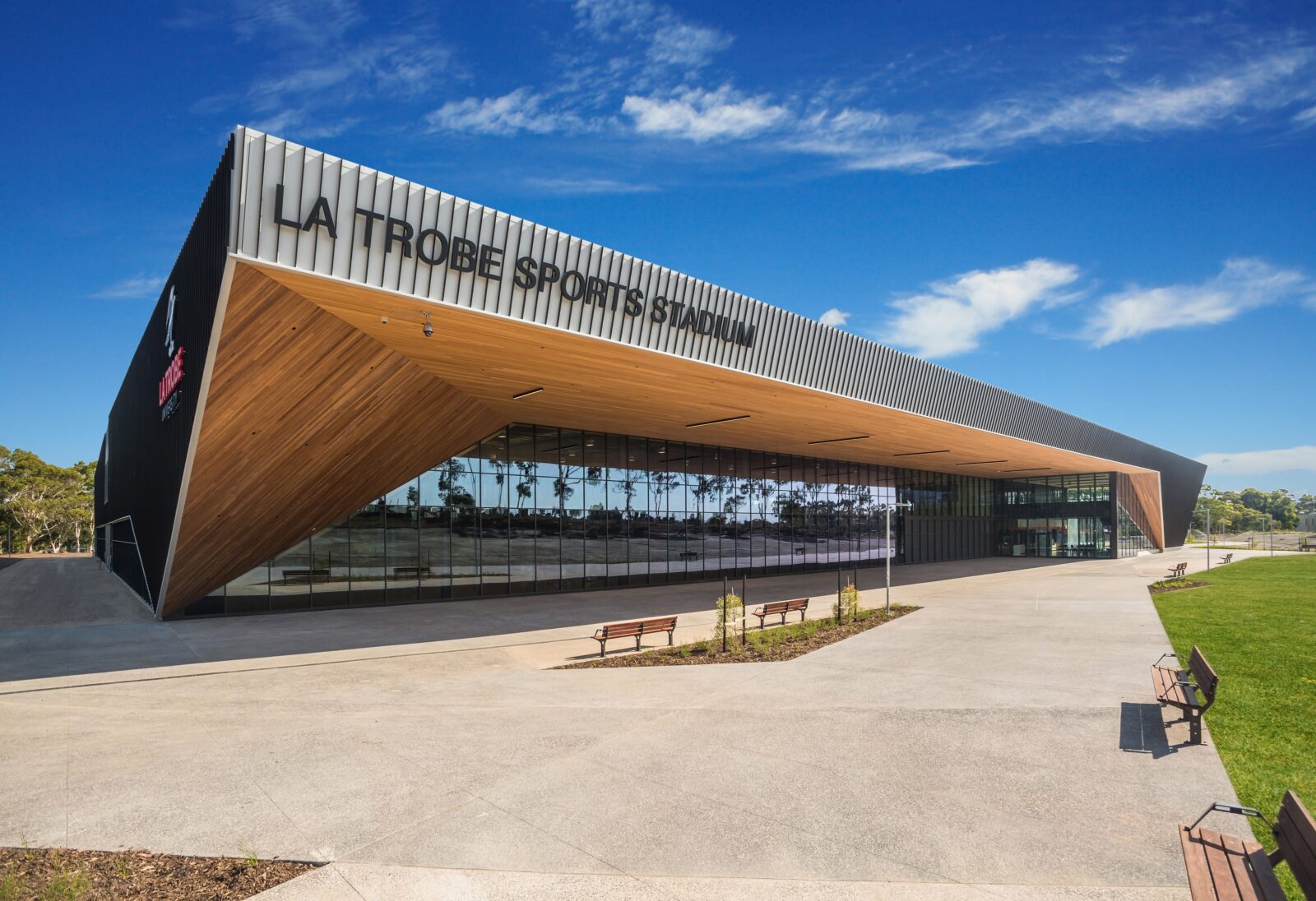 La Trobe Sports Park nominated for architecture award
The architects behind La Trobe University's $150 million Sports Park redevelopment in Bundoora have been nominated in the Victorian Architecture Awards 2021, in the 'Sustainable Architecture' category.
We wish to congratulate WARREN AND MAHONEY on this achievement, with whom we worked closely to build Stage 2 of this visually stunning sports development.
The design and construct project saw ADCO finalise La Trobe's world-class sports teaching and training facility, offering teaching spaces, laboratories, commercial offices, six multi-purpose indoor courts and a plaza with incorporated landscaping.
The teaching and research building (Levels 1 & 2) includes a public lounge, reception area, café, community courts, change room facilities, research teaching lab, biomechanics lab, strength and conditioning training zone, altitude training room, meeting board rooms, open offices, end of trip facilities and back of house zone.
Upon completion, the project achieved a 6-star Green Star Design and As-built certified rating from the Green Building Council.