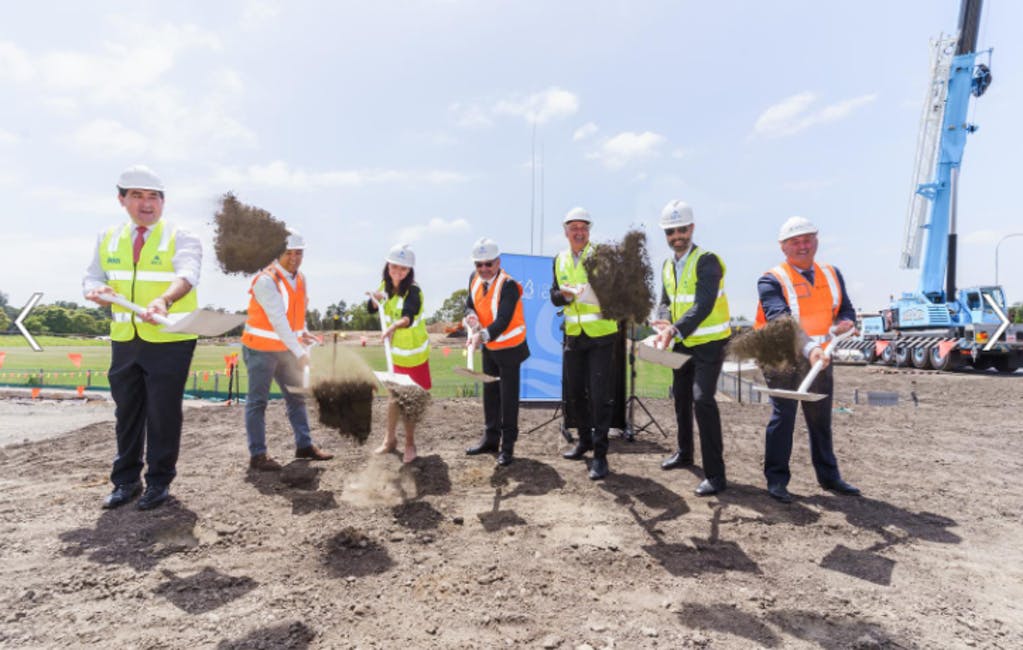 Landmark Concord Oval Development Beings After Sod Turn
ADCO has commenced construction on the Redevelopment of Concord Oval in Sydney's Inner West, City of Canada Bay's most ambitious infrastructure project to date.
We welcomed City of Canada Bay Mayor Angelo Tsirekas, Acting Minister for Sport The Hon. Dr Geoff Lee, Federal Member for Reid The Hon. Dr Fiona B. Martin, State Member for Drummoyne The Hon. John Sidoti, Wests Tigers CEO Justin Pascoe to turn the first sod with our NSW State Manager John Basilisco and officially begin construction.
The finished project will see a multi-use sport and recreation facilities, including two new multi-purpose buildings, carparking and heritage items.
Funded by the NSW Government in association with the Australian Government, the City of Canada Bay, and Wests Tigers Rugby League Football Pty Ltd, the Redevelopment of Concord Oval will create recreation spaces for the forecasted increased population throughout the Burwood-Concord and Kings Bay precincts.
The finished development will accommodate the Wests Tigers Centre of Excellence, West Harbour Rugby high-performance training facility, indoor mixed-use sports courts and functional training gym, shared community spaces, match day facilities, spectator stands and rooms, and minor improvements to roads.