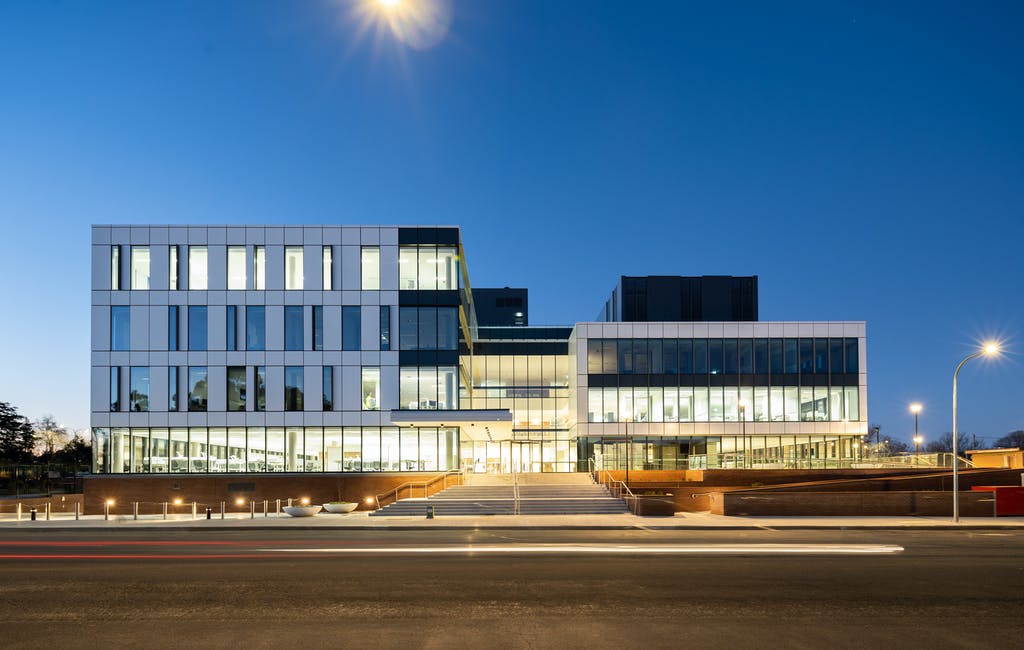 Landmark DPIE Commercial Development Opens
ADCO is delighted to have handed over Orange's state-of-the-art commercial development for our client Verde Property, allowing NSW Department of Planning, Industry and Environment to begin moving in.
At a grand opening ceremony last week, NSW Minister for Water, Property and Housing Melinda Pavey MP announced the building ready for use.
The $75 million office block covers over 8500sqm with integrated fit-out and a multi-storey car park component with 400 spaces, including EV charging stations and end-of-trip facilities and can accommodate 800 staff.
At the forefront of sustainable design and construction, the building will house numerous government agencies and has been named after Ian Armstrong AM OBE, former Deputy Premier and Minister for Agriculture who first moved the department to Orange.