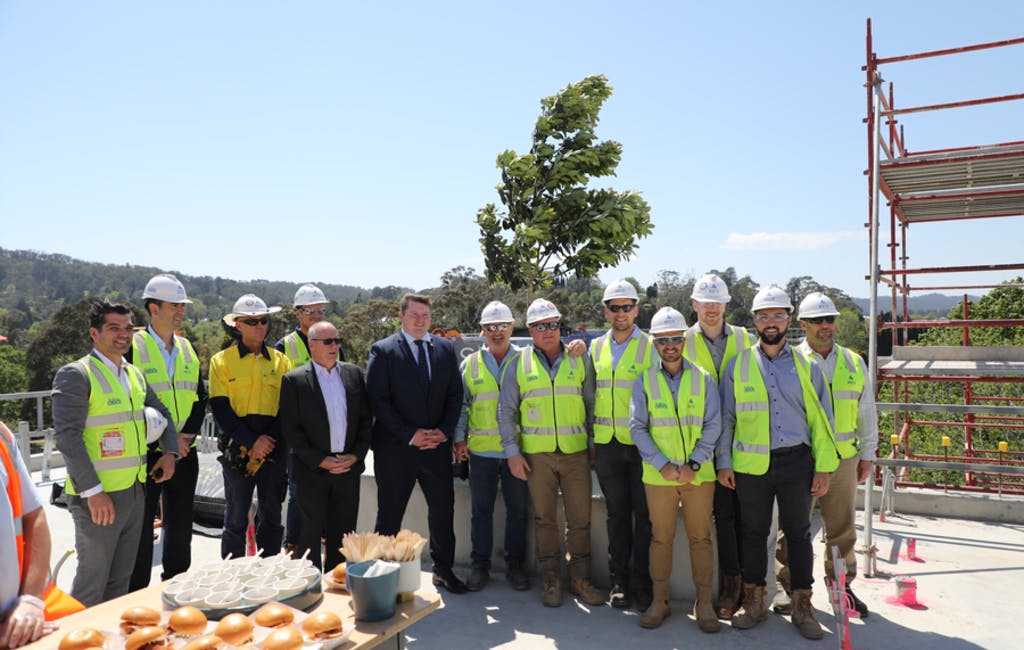 Local MP Joins ADCO for Topping Out at Regional Hospital Build
Last Friday, Bowral and District Hospital celebrated topping out of the health facility's new building.
To mark the ceremony, local Member for Wollondilly, Nathaniel Smith MP, announced that the building's structure had come to completion. This was celebrated with the unveiling of a topping out tree which was brought in by our crane, 'Rakhi', named in a competition won by a young member of the Bowral community.
The event was attended by ADCO's NSW State Manager John Basilisco, ADCO project staff, hospital management and local community members.
Working with our client Health Infrastructure and Project Managers Capital Insight the NSW Government's $65 million Stage 1 Redevelopment is a four-storey hospital that will provide medical, mental health, maternity, paediatric and perioperative care for the local community. Facilities include wards, operating theatres, emergency department, ambulance entry, car parking and improved pedestrian links across the site.