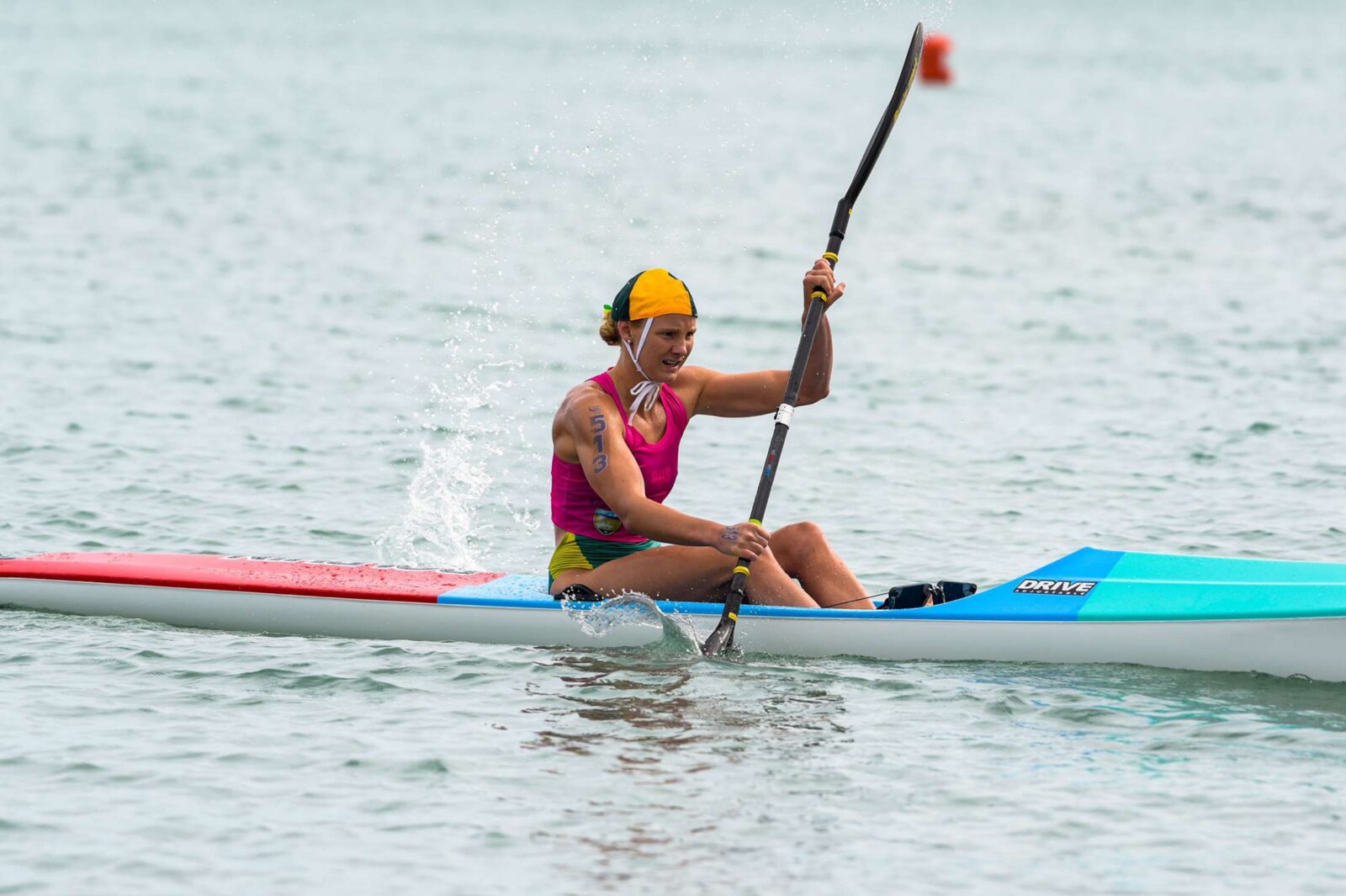 Meet ADCO Scholar Claudia Bailey
ADCO is a proud sponsor of sports men and women who are completing their studies at Bond University, QLD.
Claudia Bailey is an elite level athlete, Bond student and ADCO Scholar. She discusses how the scholarship has helped her in her studies.
"At age 7, I enrolled in Surf Life Saving to help my beach awareness skills and develop new friendships and competed in my first surf lifesaving competition at age 11. I fell in love with the sport due to the joy and thrill of being in the waves. In 2020, I discovered sprint kayaking and grew to love the strength, speed, and power associated with kayaking.
I have learnt that hard work and dedication is the groundwork for success. With perseverance, I was able to achieve many major goals throughout 2022.
At the 2022 Canoe Sprint Championships, and after only 1.5 years in the kayak, I won four gold, three silver, and one bronze. These results included winning the distinguished U18 K1-500 and finishing second in the U18 K1-200 and K1-1000. These performances earned me selection to compete at the 2022 Sprint Canoe Junior World Championships in Szeged, Hungary where I came away with 7th in the K1 500 and 8th in the K4 500. My goal is to continue making senior teams and compete for Australia at the 2028 and 2032 Olympics.
I am fortunate to be equally adept in Surf Life Saving, and at the 2022 Australian Surf Life Saving championships I won seven gold, including the prestigious U17 Ironwoman, and three silvers, including the U17 individual board and swim race, as well as the coveted Most Outstanding Female Competitor Award. These results secured selection for the 2022 Australian Youth Surf Life Saving Team that competed at the World Championships in Riccione Italy, where I came away with 6 gold, 6 silver and a junior world record. I wish to represent Australia in future surf lifesaving teams and compete in the ironwoman series.
Away from the water, I am mindful I need a career path for life after sport. I am grateful for the once-in-a-lifetime opportunity to be a recipient of the 2023 ADCO Sports Excellence Scholarship at Bond University. Thank you Judy Brinsmead, Tom Hill and ADCO for their remarkable generosity and this incredible opportunity to help me on my journey throughout sport and university.
I am studying Exercise and Sport Science at Bond University and am enjoying every minute of it. The staff, as well as Bond's incredible Elite Sports Program, have all been instrumental in helping me manage my workload between university and sporting goals."
Well done Claudia, we look forward to cheering you on in future Olympic Games!