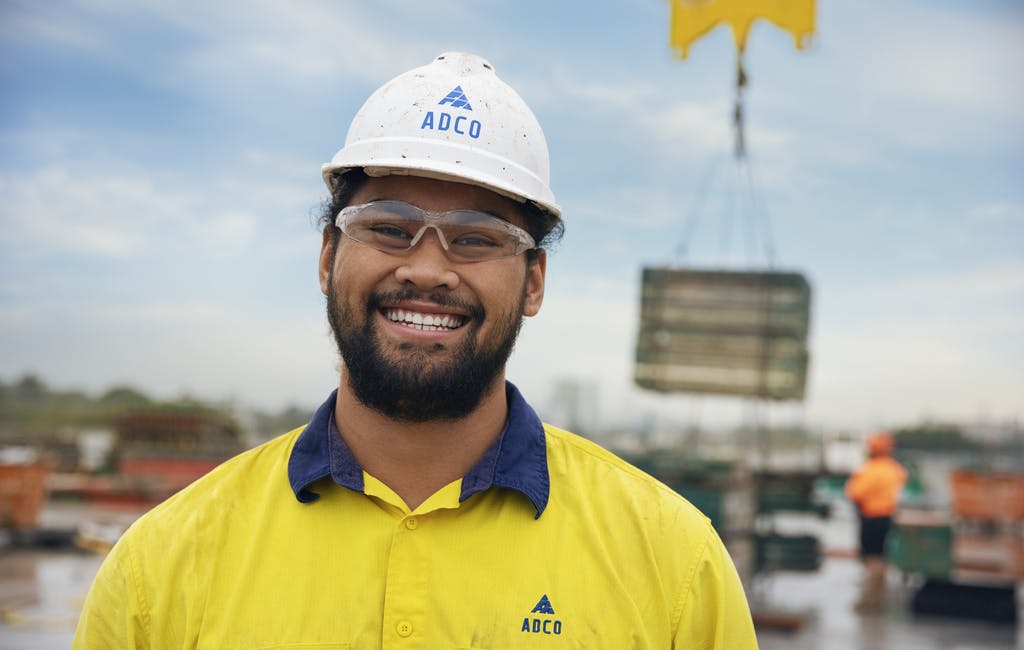 Meet Aston Vaiotu, Apprentice at ADCO
We are glad to have Aston Vaiotu in our Marrickville Metro team working as a carpenter, undergoing ADCO's Apprenticeship program.
Aston also plays for Randwick District Rugby Union Football Club. Upon finishing high school, he was approached by the Club and he began his sporting career.
"I knew I wanted to play Union and the Club takes good care of their players. They helped me look into doing some study while I played," he says. "I wasn't sure if I wanted to study but I looked into an apprenticeship. Soon after I was working on site."
The program has given him an ongoing role at ADCO, and the ability to learn, work and play rugby.
"I love it because I learn something new each day. It has made me more professional and punctual and I'd recommend it to those who want to get stuck into a challenge," he says. "My mentor and trainer help me with any questions. After some time on the tools I would look at a foreman or site manager role, or a job in the office."
ADCO takes great pride in nurturing people committed to building a career in our industry. We help them develop into People who Build.
Take a look at our Careers section to find out more about our apprentice, graduate and cadet programs.