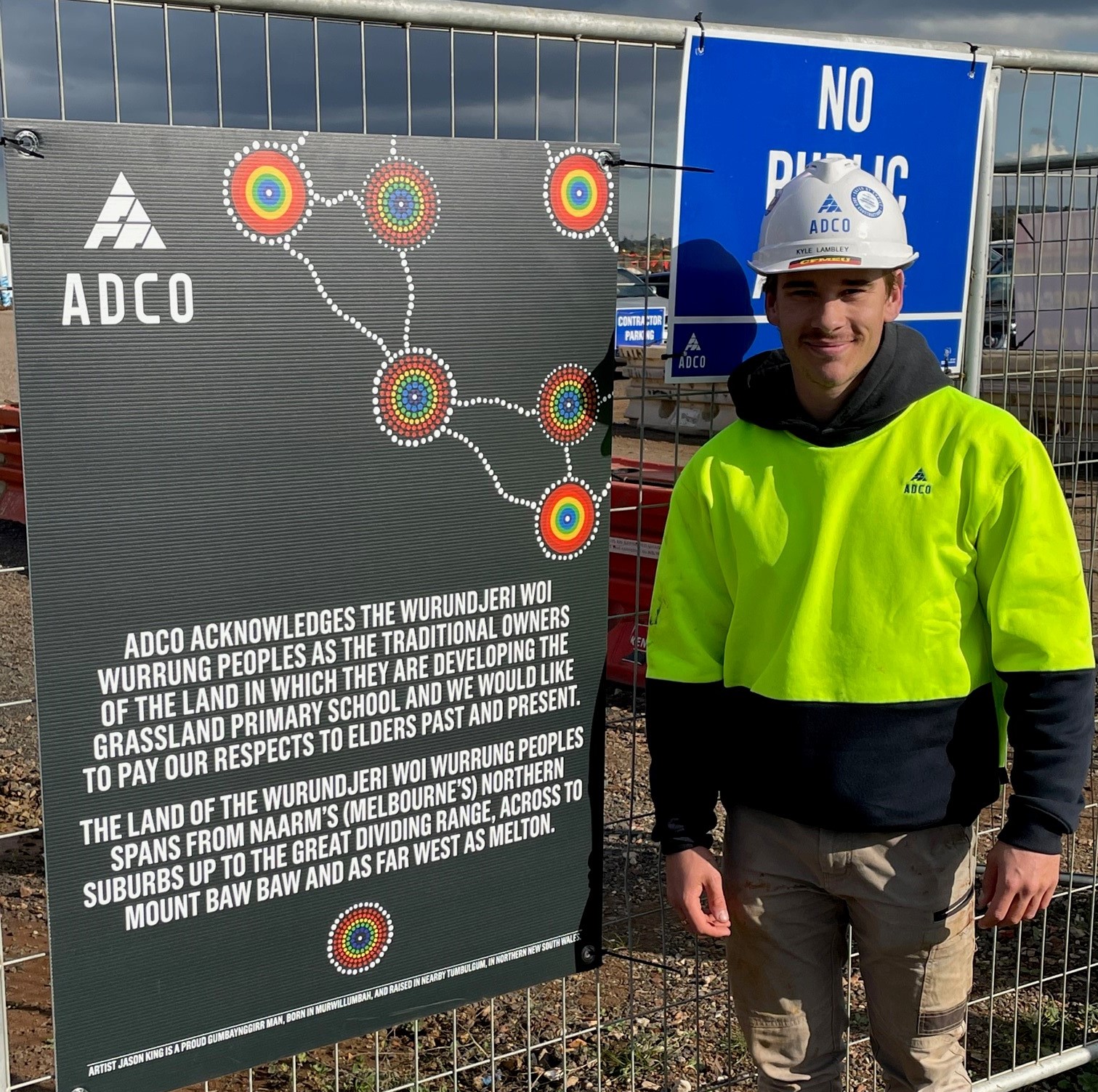 NAIDOC Week 2021
It's NAIDOC Week and this year's theme is 'Heal Country'. We recognise that Country is inherent to Aboriginal and Torres Strait Islander identity. It's also a great opportunity for the construction industry to reflect on its footprint to the land and environment.
Kyle Lambley, who is an ADCO apprentice and proud Indigenous man of the Wadduarung people, says that the healing of the land is vital to a healthy, safe and prosperous world.
"For construction companies this can look like building as sustainably and green as possible, planning our projects to respect culturally sacred and sensitive sites, and adapting traditional themes into plans – for example using native plants and flowers, or decorating buildings and landscapes with Indigenous art," says Kyle.
"When the land is healthy, the people are healthy too."
ADCO has been rolling out 'Acknowledgement of Country' signs to our sites and offices, recognising the traditional custodians of the land and reminding staff of the importance of Country.
"It's important for our people to see these acknowledgements as it shows that there is a understanding of the importance of the land and culture," says Kyle.
Read more:
Our RAP
Diversity & Inclusion at ADCO