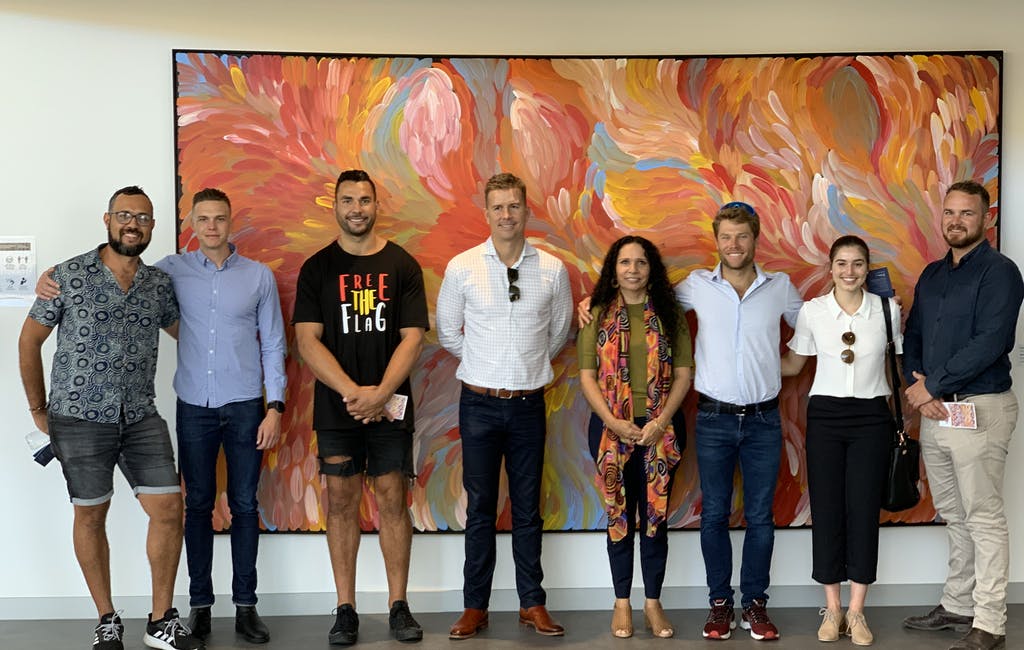 NAIDOC Week: ADCO Observes Indigenous Australian History and Culture
Throughout NAIDOC Week, ADCO staff observed and celebrated the history, culture and achievements of Aboriginal and Torres Strait Islander peoples.
Our Queensland staff visited the Corrigan Collection at Bond Uni, Australia's largest private Indigenous art collection. Beforehand, staff members toured Burleigh Headland and payed their respects to the Elders of the land.
Our NSW team learned about native Australian bush food over lunch, and Smoking Ceremonies and acknowledgements of country were performed on sites across the state.
WA staff attended the 'Stories of Country' exhibition at Linton & Kay Galleries and learned about the people and stories behind each Indigenous art piece.
In Victoria we welcomed Aunty Munya Andrews, a Bardi woman from the Kimberley region of WA and Carla Rogers from Evolve Communities. Via webinar, they taught us about Indigenous culture and languages of Australia.
We were excited to launch our first Reconciliation Action Plan earlier this week – this will ensure that we build respectful and meaningful relationships with Aboriginal and Torres Strait Islander peoples going forward.