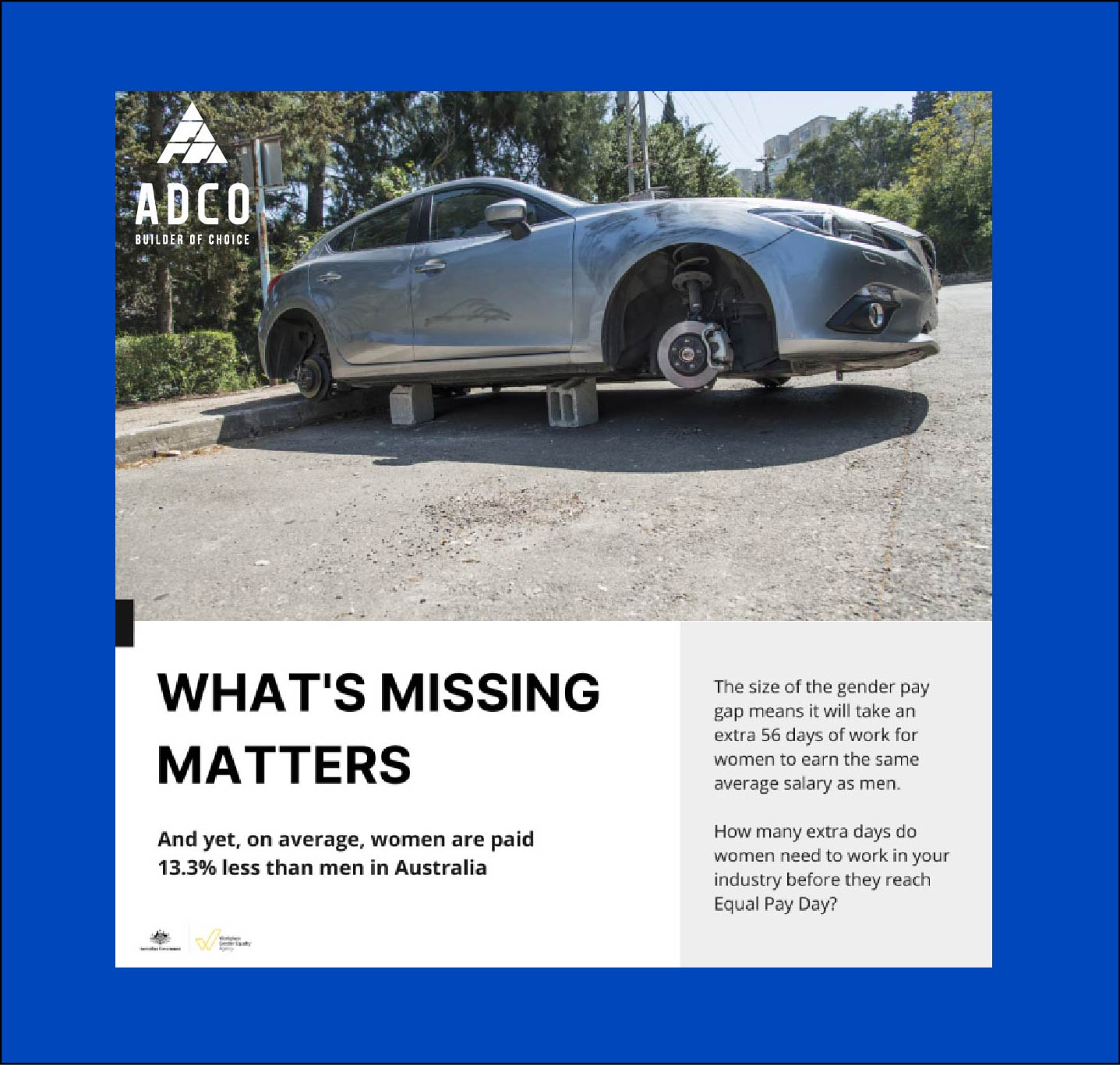 National Equal Pay Day 2023
It's National Equal Pay Day today and ADCO is firmly committed to promoting gender equality and closing the pay gap through industry leading policies and programs.
Supporting our internal policies and procedures, we are constantly working to improve gender equality with mentoring, training and development programs encouraging and fast-tracking women into leadership roles, implementing industry leading parental leave conditions and health and well-being offerings.
Women of ADCO (WoA) was formed over 10 years ago and provides great value to ADCO through national dialogue, providing brand recognition and development of strong allegiances within education, and the construction, architectural and engineering industries. WoA are dedicated to the ideal that both male female members are treated with equal opportunities, and to a one-team culture.
ADCO also provides memberships to the National Association of Women In Construction and Diversity Council of Australia to all our people.
On average, women in Australia have to work an extra 56 days (or eight weeks) to make up for the difference caused by the gender pay gap. National Equal Pay Day is noting that by stating "What's missing matters."
Take a look at our diversity and inclusion commitments to find out more on how we are making a change.
Commitments to Diversity & Inclusion