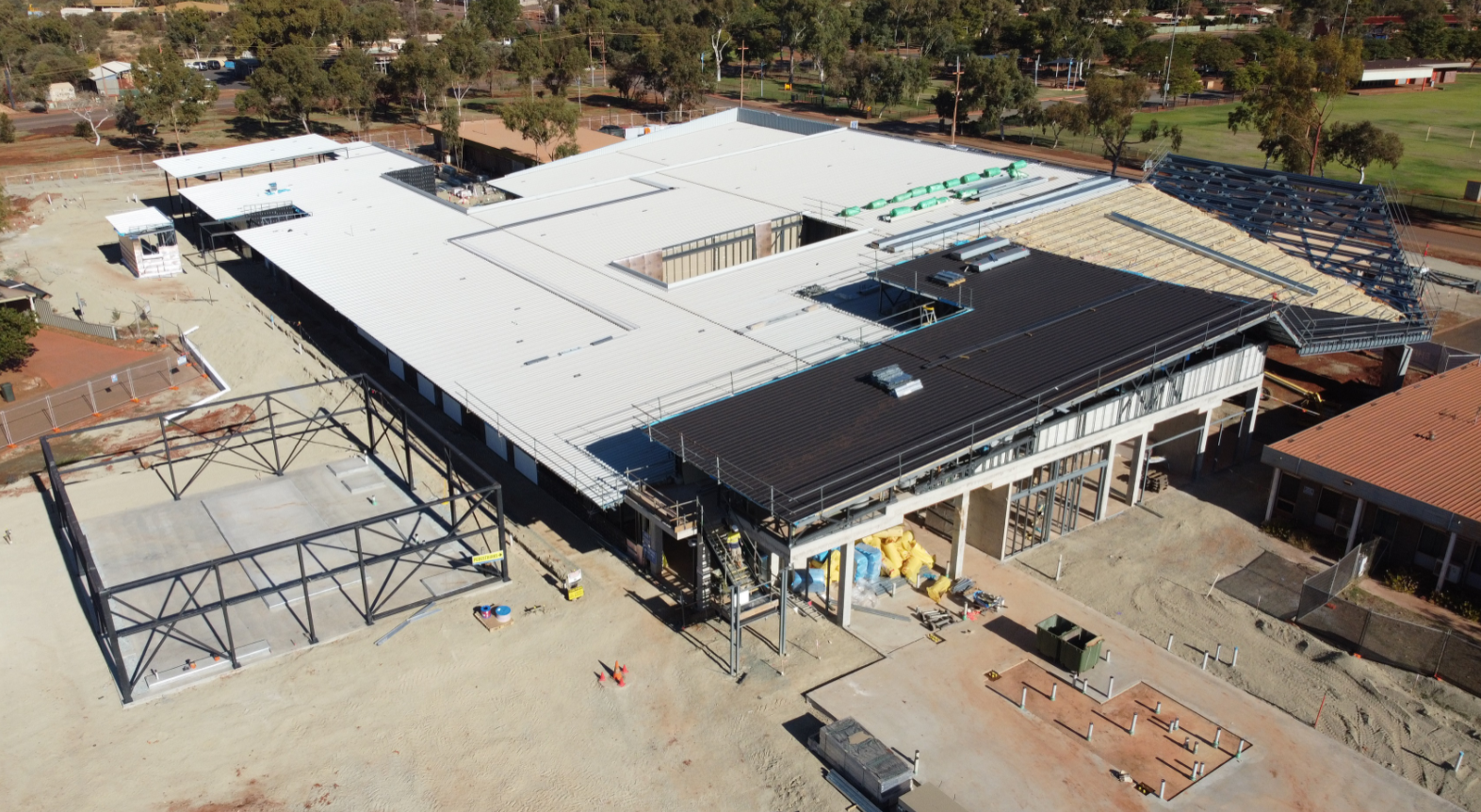 Newman Health Service coming together in Pilbara Region
ADCO's Newman Health Service redevelopment for WA Country Health Service is taking shape in the state's Pilbara Region.
Last year we were awarded the contract to build the $61.4 million hospital which is progressing well with 240 tonnes of structural steel now installed.
Once complete, the much-anticipated facility will include 12 in-patient beds, six emergency department bays, two dental chairs and GP consultation spaces, in addition to dedicated rooms for outpatient consults, therapy, medical imaging and pathology.
The hospital will offer the latest in country healthcare and telehealth. Other health services such as physiotherapy, occupational therapy and mental health will also be supported when the facility is complete in 2023. The existing Newman Hospital remains operational during construction.