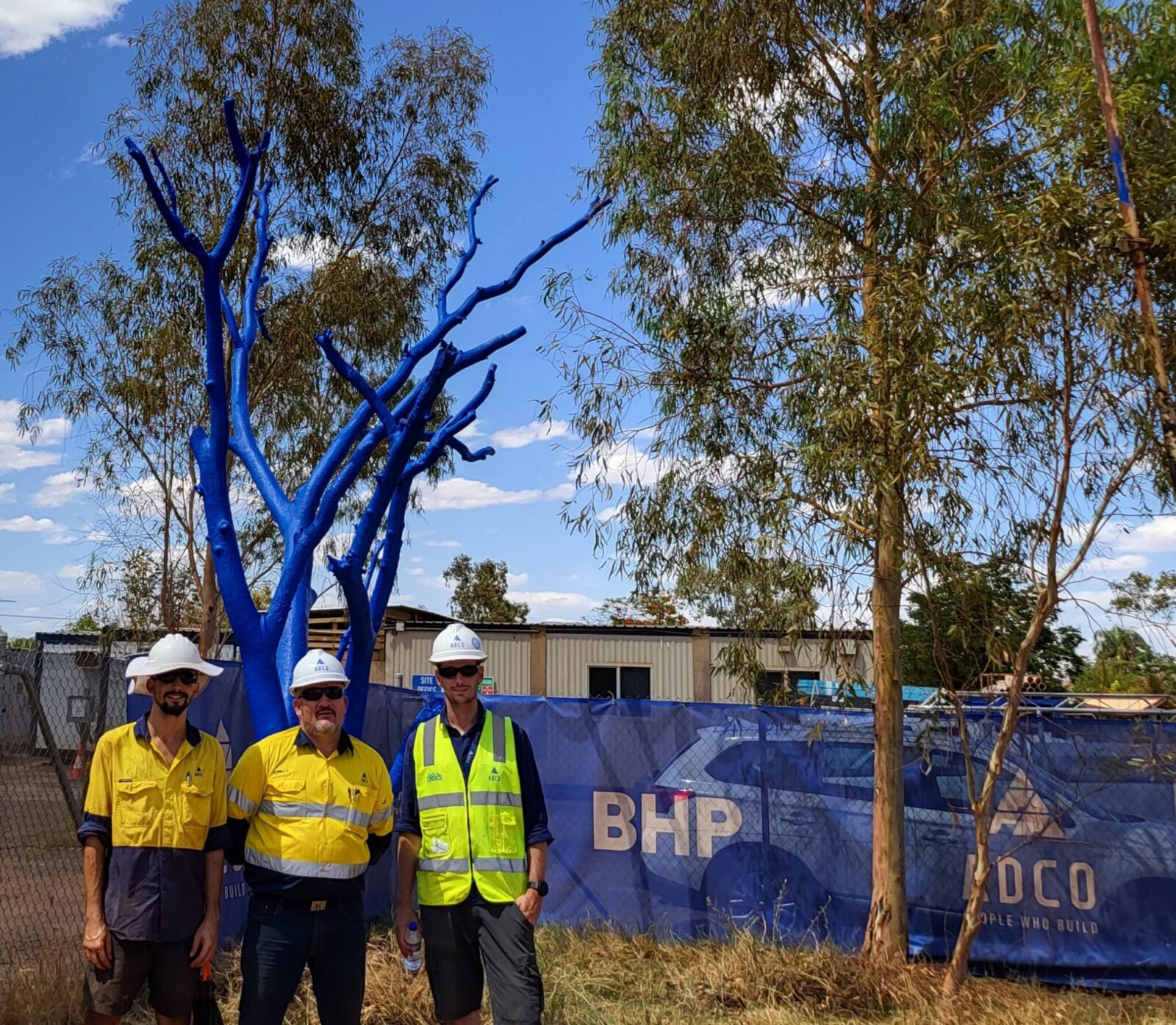 Newman Hospital site fundraiser shines light on mental health
Our Newman Hospital project team in WA's Pilbara region held a fundraising and awareness day for the Blue Tree Project, shedding light on the issue of mental health.
A tree at the main site entry gate (which was identified to be removed as part of the project scope) was covered in blue, water-based paint by workers while they shared the issues they have experienced since being away.
The ADCO team encourages open talks with all on site, keeping morale up, and fostering the friendships made that will surpass the project.
Most workers on the remote site do long stints away from their families and friends, which can be difficult and stressful.
In total, $1200 was raised for the Blue Tree Project cause, assisting in raising awareness of Mental Health. The support and enthusiasm of of all on site was outstanding with many donating a lot more to the cause than the suggested $5 for the sausage sizzle.
Well done all and thank you to the following project partners who contributed: Ridgetech Roofing, Precision Carpets, Team Electrical, Cooke & Dowsett Hydraulics, Centigrade Mechanical, Inov8, New Age Paving, Project Perfection, Freo Fire, Applied, ABS West.