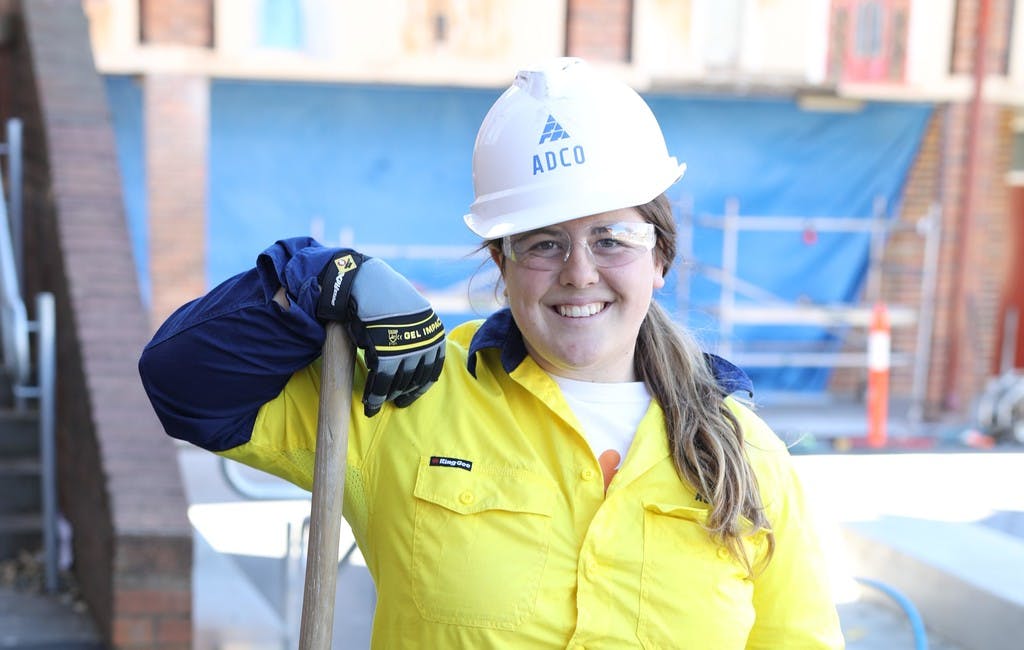 People Who Build: Tara Ellevsen
Tara Ellevsen has been working with ADCO as a Labourer during her uni break to earn some extra cash and learn some new skills. The daughter of one of our longest-serving staff members, Greg Ellevsen, Tara has always been passionate about construction.
She is currently a second year Law student at Macquarie Uni but is making use of her white card and experience on one of ADCO's sites.
"This opportunity came up over the break and I've been able to put the skills I've learnt over the years to good use. I love working with my hands… ever since I was a baby I was working on the tools!" says Tara. Some of her tasks include jackhammering concrete, gurneying and cleaning the site.
"I'm very glad my dad taught me basic skills and gave me an interest in construction, but I honestly didn't notice many opportunities for women in the industry when I was growing up. Now they are becoming more visible," she says.
"If I don't go into law, I'd consider going into a project management role like him."