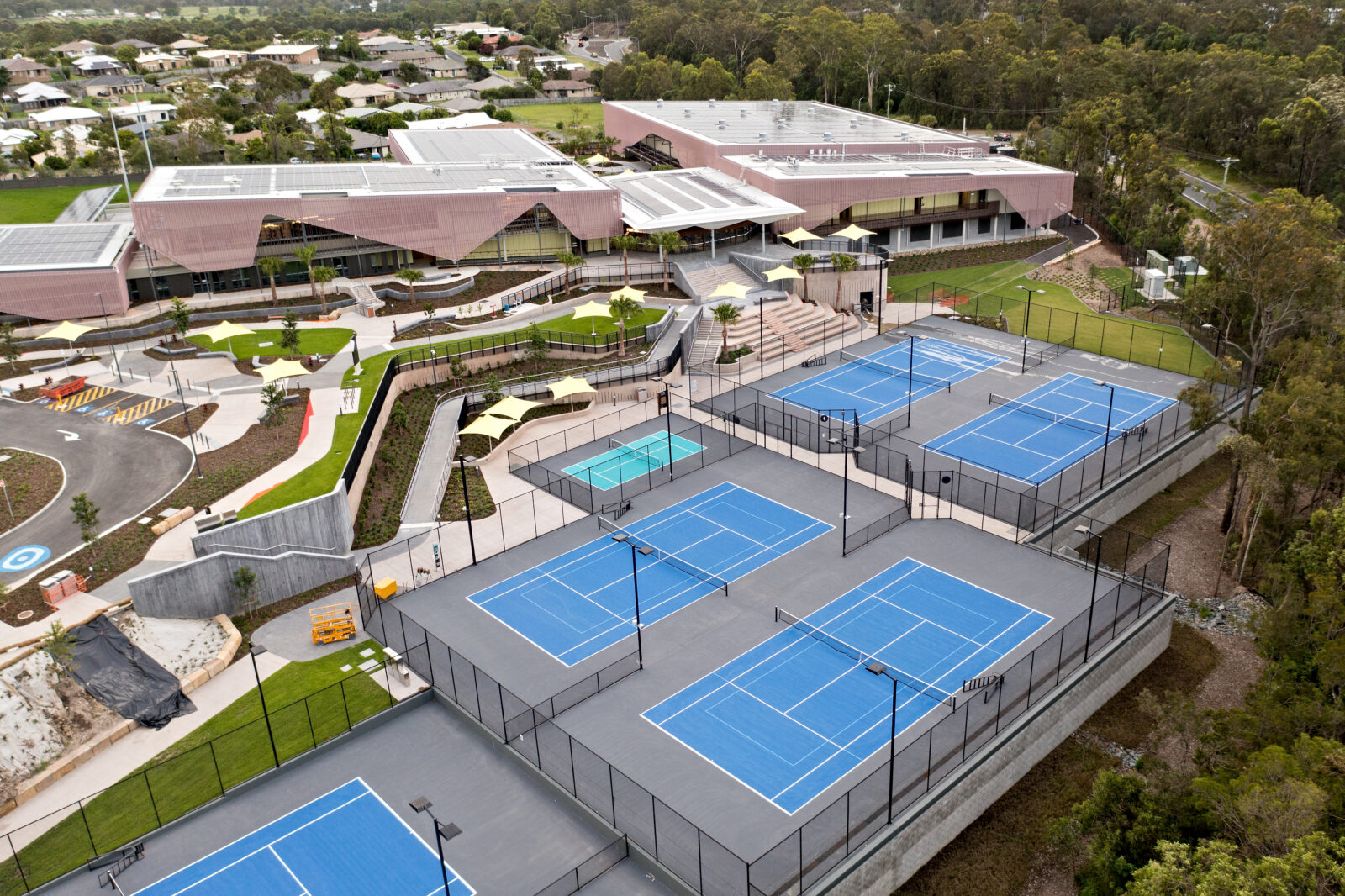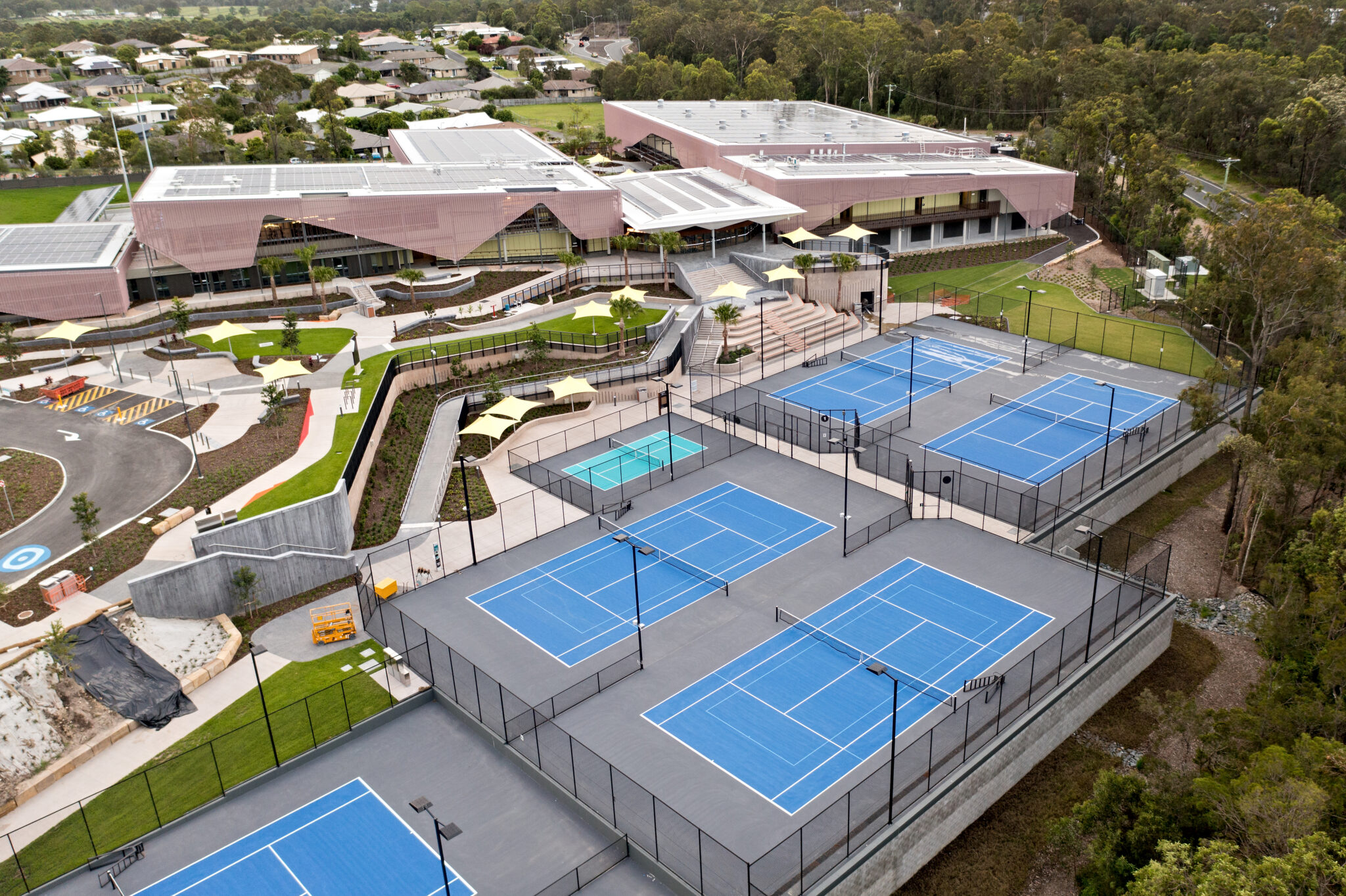 Pimpama Sports Hub opens for use
ADCO is thrilled to have completed Pimpama Sports Hub, the City of Gold Coast's most significant community infrastructure project to date.
Construction began in October 2019 in two separable portions, divided by a natural watercourse. The hub was opened gradually over the course of the project.
ADCO director Tom Hill joined Gold Coast Mayor Tom Tate on a tour around the precinct.
The sports hub now offers users a top-quality aquatic centre with five pools, café, fitness centre, community centre, meeting and function rooms, multipurpose hall, eight tennis courts, a 12-court netball facility, parks, car parking and a new signalised intersection on Rifle Range Road.
The aquatic centre offers a 10-lane outdoor swimming pool, indoor 25-metre pool, learn to swim and warm water therapy pools, outdoor children's water play and fitness centre.
Well done to our team and project partners on a solid finish for the growing Pimpama community.