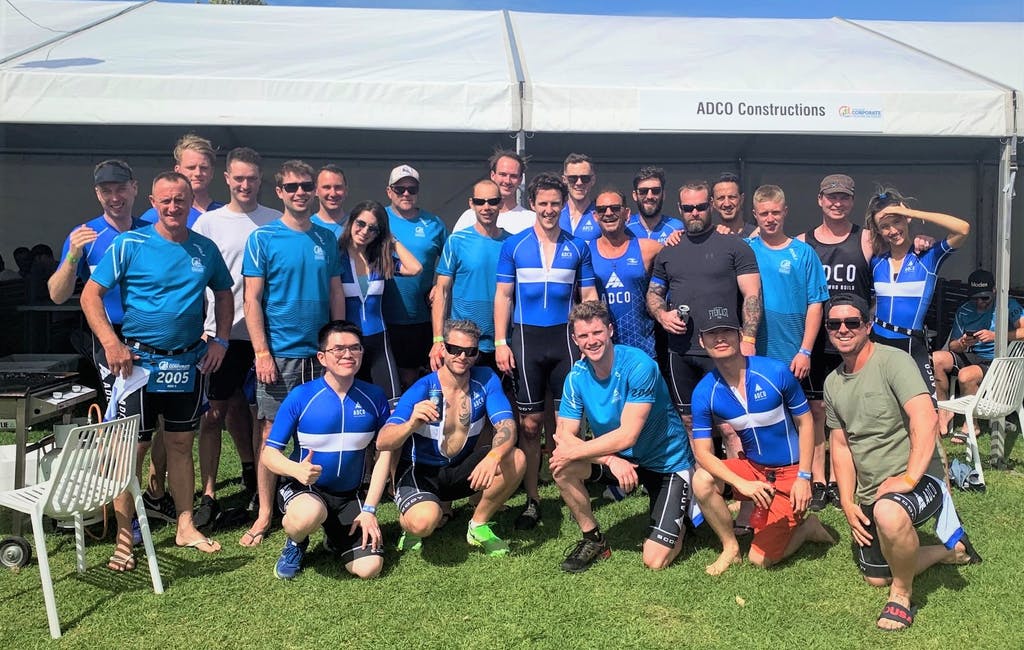 Plenty of Records Broken at the 2020 Corporate Triathlon Melbourne
Well done to all our athletes in Melbourne for putting in a solid effort at Australian Corporate Triathlon Series.
On the weekend, 10 ADCO teams went down to Elwood Beach for a race in the sun. We placed 4th in the 'Construction' category and we were particularly proud to have beaten last year's time by 3 minutes (not to mention many personal records being smashed)!
Congratulations Team ADCO!