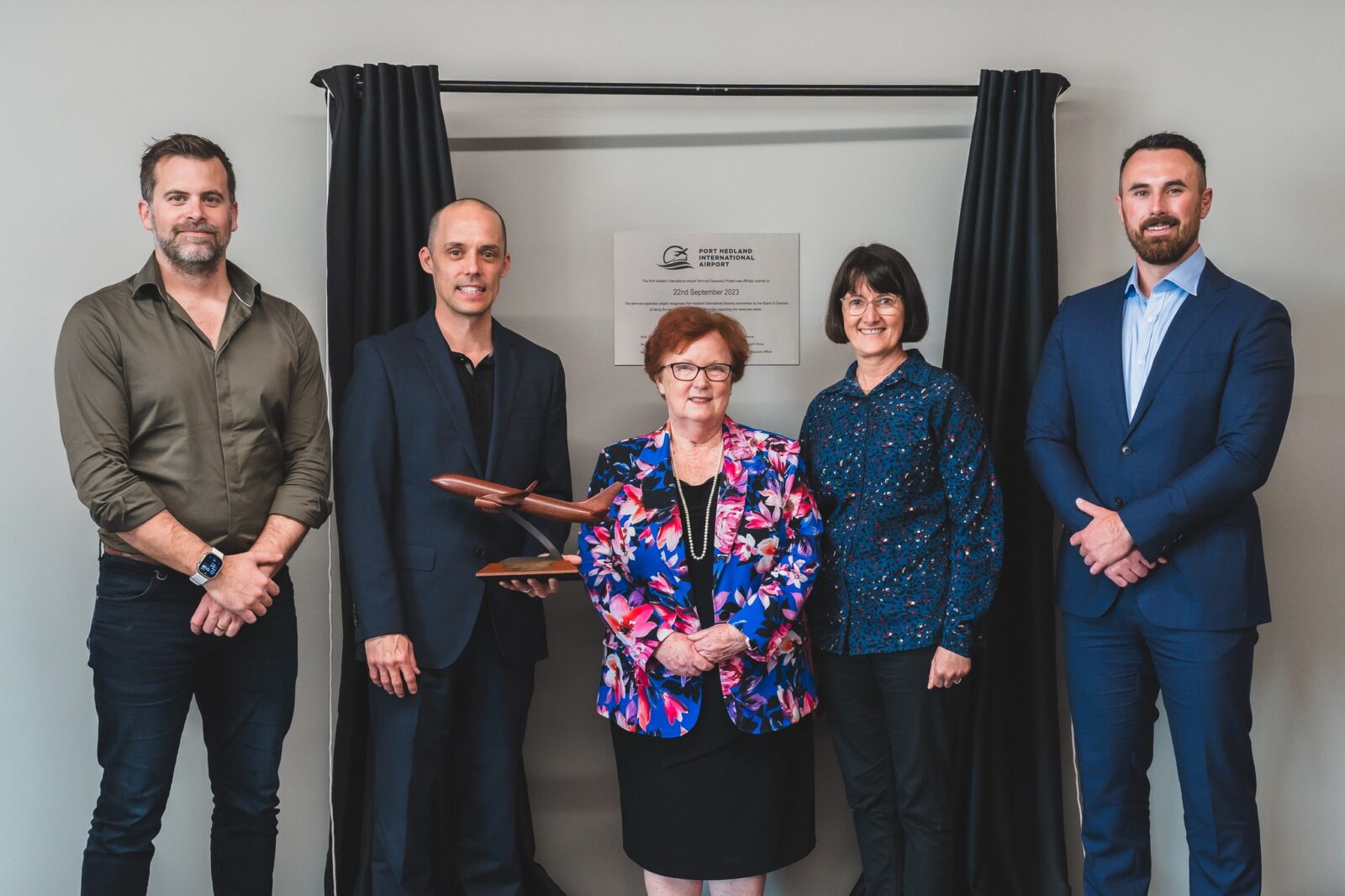 Port Hedland Airport refurbishment taken to new heights
We recently completed the Port Hedland International Airport upgrade and were thrilled to be part of the opening ceremony.
The $65 million project encompassed refurbishment and expansion of the existing terminal building along with upgrades to services and infrastructure.
This complex project presented many challenges throughout its lifecycle being in a live environment where normal operations of the airport were required to be maintained. This required our team to co-ordinate and schedule carefully with the client on many stages including installation of the new fire hydrant system whilst keeping the existing system live to ensure the airport always has adequate fire coverage.
As a sign of appreciation, ADCO organised a model 737-800 to be carved from some of the old timber recovered during demolition of the old terminal roof and presented it to the client at the opening.