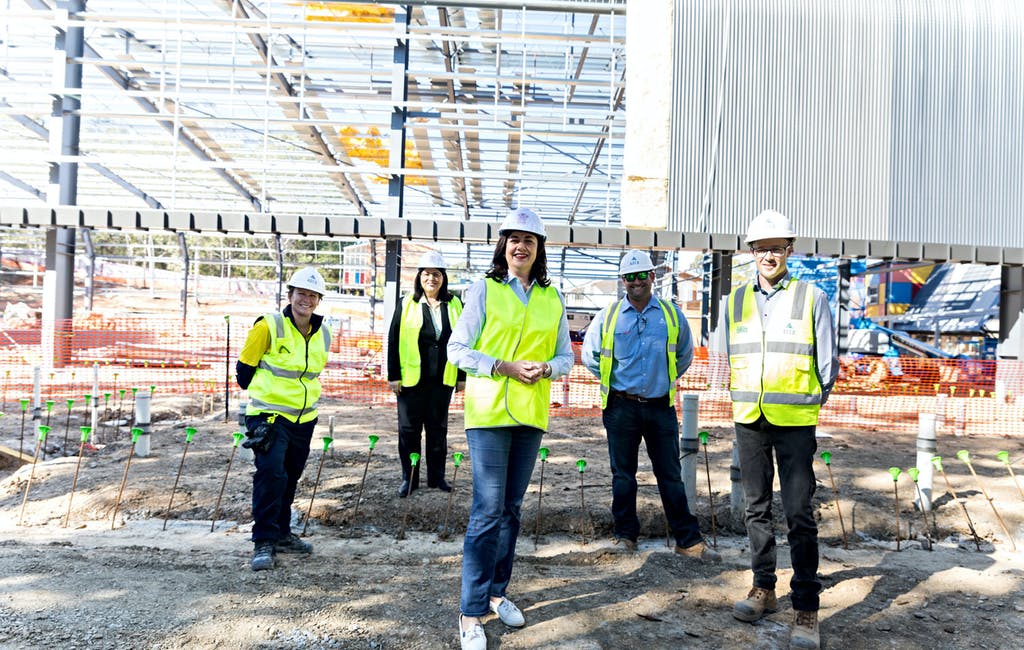 QLD Premier Visits Our Indooroopilly State High School
ADCO was pleased to welcome Queensland Premier Annastacia Palaszczuk to our Indooroopilly State High School site on Saturday.
The Premier walked the site and spoke to staff and press about the upcoming pipeline of school construction work, which will provide hundreds of jobs for Queenslanders.
ADCO began the first stage of Indooroopilly SHS early last year, and was completed in time for Term 1, 2020. The $12m, three-storey learning centre offers 16 learning spaces, two design studios, two science laboratories and three multimedia learning areas, designed by Hayball Architects for Queensland Government.
ADCO was subsequently tasked with building the second stage of the school, comprising of a new multipurpose hall offering three mixed-use sports courts, a separate gym, storage, teaching rooms and amenities. This will be integrated with the existing campus by covered walkways and thoroughfares surrounded by new landscaped areas, which will provide extra space for external teaching and seating.
Indooroopilly SHS is one of Queensland's highest achieving schools for NAPLAN results, and additions are expected to bolster the school's rankings.