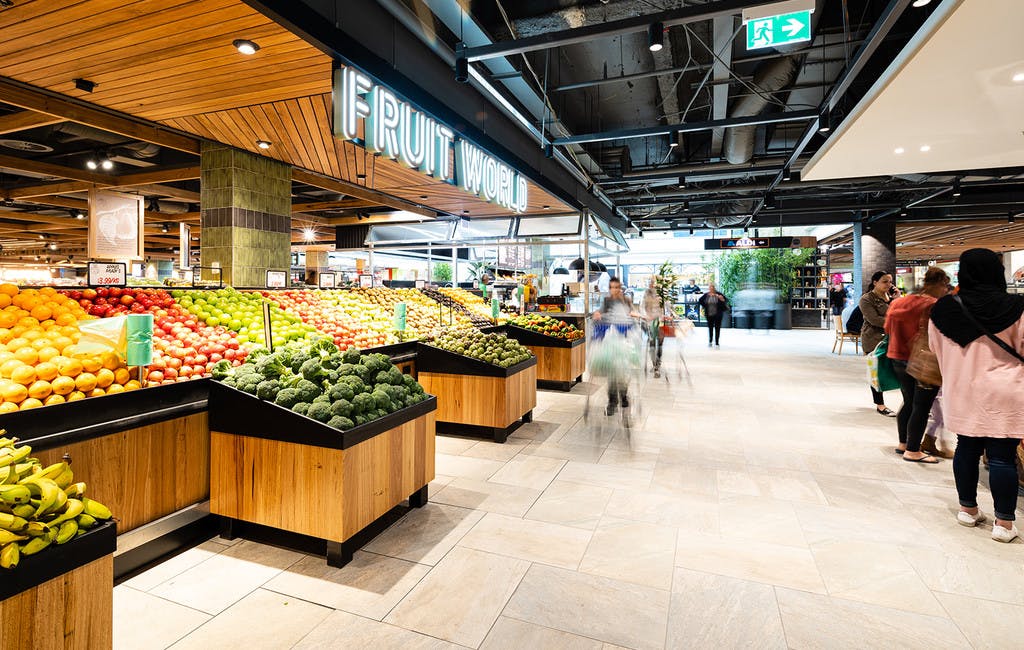 Roselands Opens to Shoppers in Sydney
A $90 million redevelopment of Roselands in Sydney's south-west is now open for customers and the local community to enjoy.
ADCO was pleased to have been selected to take on the complex project, which saw us working closely with our client, Vicinity Centres, to transform the centre's lower level.
The result is a vibrant new fresh food destination – The Markets which on completion will include a new Aldi and Woolworths, a transformed Coles and further retail over 20,000 square metres.
For more than 50 years Roselands has been the heart of the local community and customers have embraced the new precinct which brings an eclectic and multicultural fresh food experience to Roselands.
These works, along with a refit of the upper food court were delivered while the centre was still trading, and it was crucial that there was minimal impact to customers and retailers.