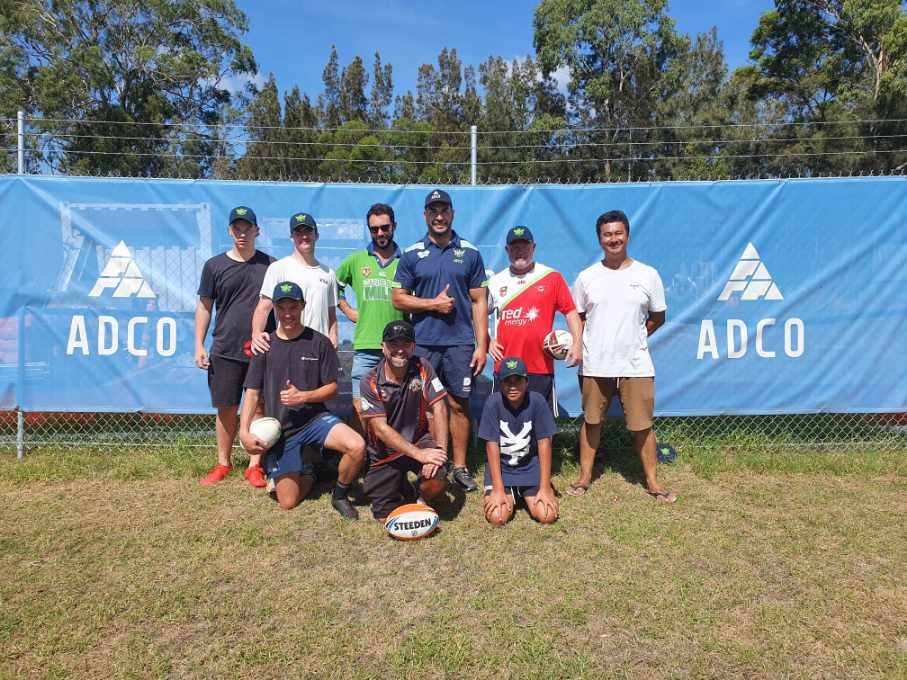 Ryan James trains with junior Batemans Bay Tigers
Ryan James, current Ambassador for ADCO's Reconciliation Action Plan (RAP) and Canberra Raiders prop, visited our Batemans Bay Regional Aquatic, Arts & Leisure Centre last weekend, where he met our project team and trained with the local junior rugby league team.
Our project borders the Batemans Bay Tigers home ground, so we invited Ryan to come down to visit – he gladly set aside time in his busy schedule to meet us right before the NRL season kick-off.
Ryan ran a skills session with local junior players who were delighted to meet a current NRL player and receive some Raiders promotional gear.
Thank you Ryan for the kind gesture and your continued Ambassadorship for ADCO's Reconciliation vision. We wish you all the best this season with the Canberra Raiders!