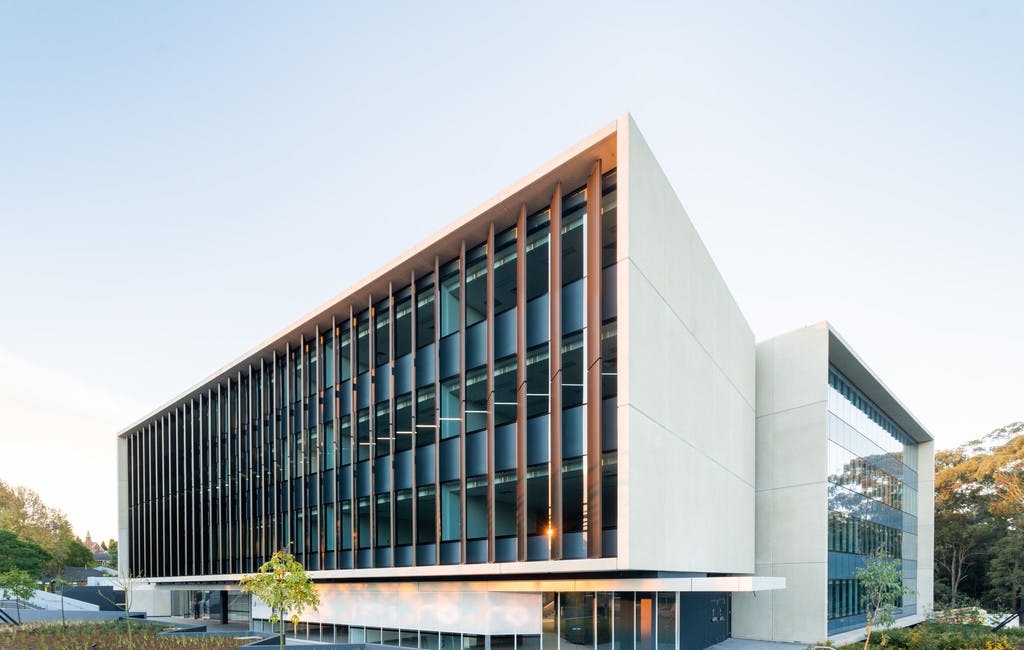 San Parkway Clinic Reaches Completion
ADCO has reached Project Completion on a stunning new addition to Sydney's SAN Hospital.
The SAN Parkway Clinic is a $35m design and construct project located in Wahroonga, on Sydney's North Shore – across the road from the existing SAN Hospital. The new Clinic will provide the SAN precinct with 6,500m2 of office and retail space in addition to 150 underground parking spaces.
Work began on the medical building in August 2017, and now consists of 59 new rooms spread over three levels across three blocks, interconnected by way of an impressive central glass atrium with lifts, large curtain walls and elevated walkways. ADCO worked with architect Martin & Ollman o the project.
ADCO's NSW State Manager John Basilisco stated the importance of the project for the SAN precinct and the local community.
"The SAN Parkway Clinic underlines ADCO's robust experience in the Australian health sector. Our Client, the Seventh-Day Adventist Church, runs the SAN Hospital which is the largest employer in the Hornsby area. The development will provide much-needed space for medical professionals using the hospital," John said.