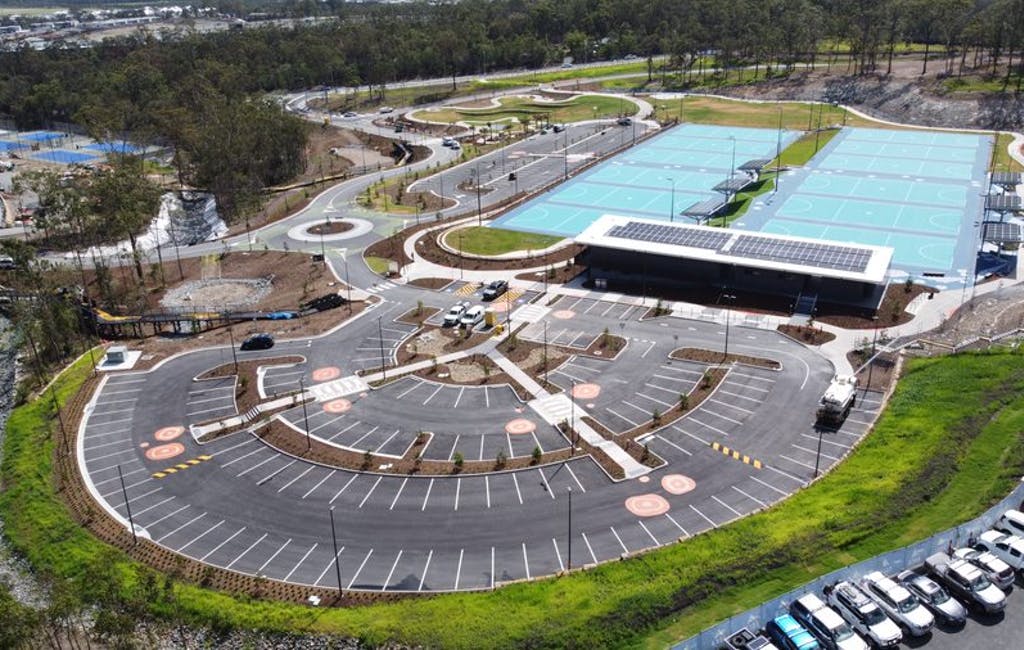 Separable Portion 1 at Pimpama Sports Hub Now Complete
ADCO is pleased to announce that our Pimpama Sports Hub project has reached Practical Completion for Separable Portion 1!
The first of two separable portions built for City of Gold Coast, SP1 now offers 12 netball courts, a netball centre, event space and a community park connected by an elevated boardwalk. There is also a new major signalised intersection constructed as the vehicle entrance to the facility.
In a site visit on Friday morning, City of Gold Coast Mayor Tom Tate, Deputy Mayor Donna Gates and Division 1 Councillor Mark Hammel toured SP1's new facilities.
We are proud to have reached this milestone ahead of schedule. Netball Queensland & the Queensland Firebirds is excited to commence their new lease at the beginning of 2021.
We are looking forward to converting the remainder of the project in 2021, which will include eight tennis courts and junior 'hot shots' court, an aquatic centre offering an Olympic-standard, 10-lane outdoor swimming pool, indoor 25-metre pool, learn to swim and warm water therapy pools, outdoor children's leisure pool, and fitness centre.