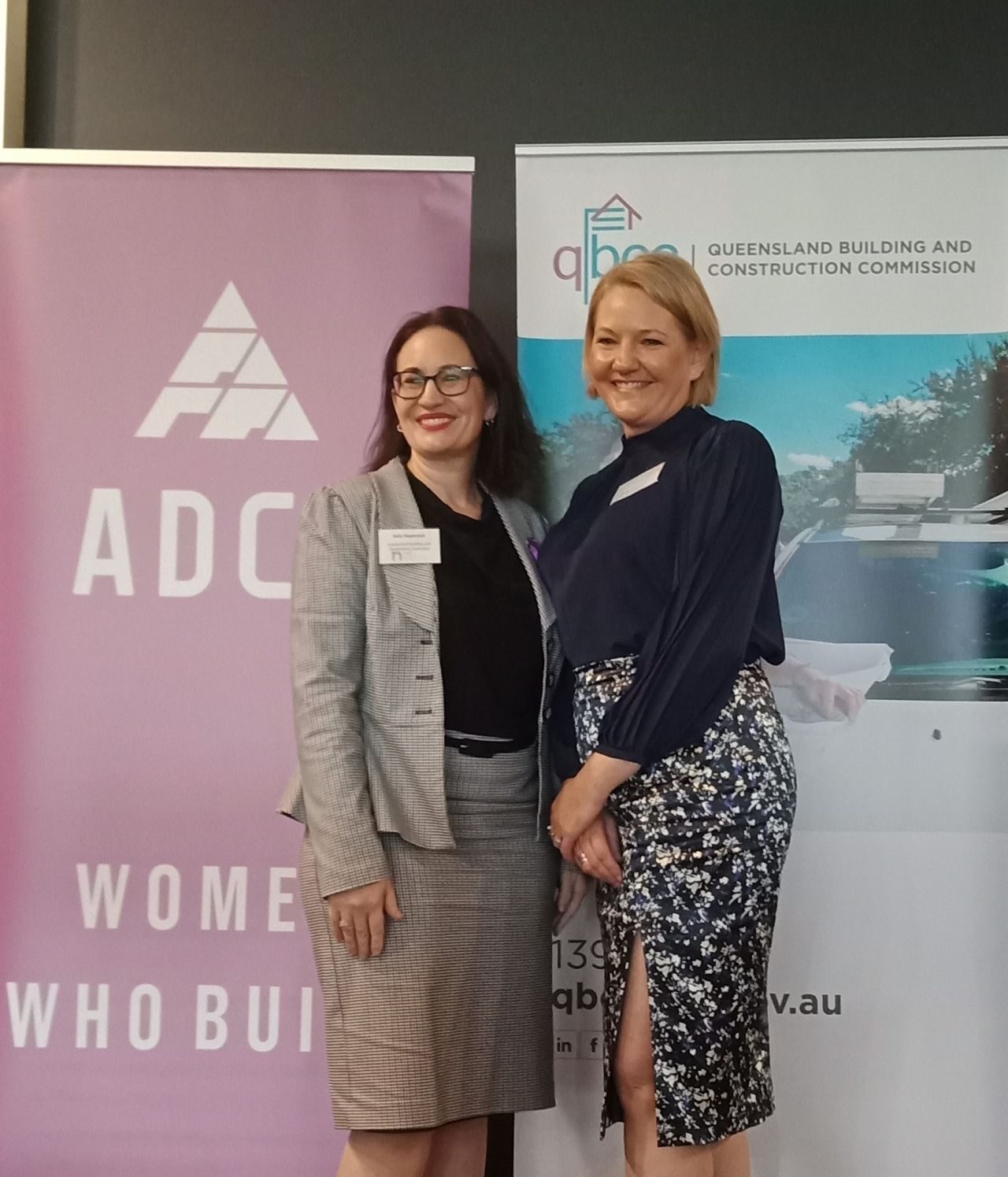 Shanelle Woodall receives scholarship thanks to NAWIC and QBCC
We're proud to congratulate ADCO's Legal Counsel Shanelle Woodall for receiving an Australian Institute of Company Directors scholarship, sponsored by Queensland Building and Construction Commission (QBCC) and NAWIC QLD – National Association of Women in Construction.
Shanelle accepted the award and gave a speech at the NAWIC QLD International Women's Day breakfast yesterday.
"Thank you for this amazing opportunity and generous support to provide this scholarship to promote women in our great industry. Thank you also to ADCO for supporting my career so that I am in a position to take the AICD course." says Shanelle.
"The underrepresentation of women in leadership roles directly affects the representation of other women in roles for which they are qualified in the construction industry. I am extremely honoured to receive this scholarship supporting the advancement of women."
Congratulations Shanelle!
#womeninconstruction