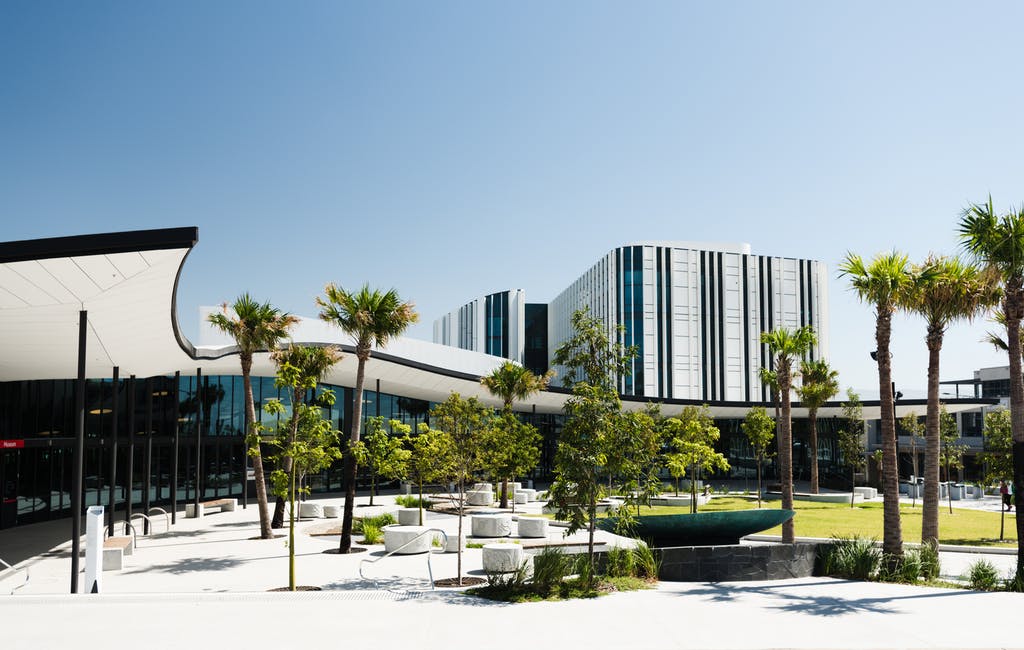 Shellharbour Civic Centre Wins Design Award
Our Shellharbour Civic Centre project on NSW's South Coast has been awarded another prestigious design award.
Taking out the 'Urban Design and Public Spaces' category at Good Design Australia Awards, the jury commented:
"The public domain creates a new meeting place in Shellharbour city centre giving the city centre an iconic heart that the community can be proud of. A green, welcoming hub that is soft, informal and offers a place of both activity and respite."
Completed in 2018, this striking development is the cultural heart of Shellharbour and includes administration offices, council chambers, a library with interactive play area, museum, café, a 350-seat auditorium, and 170 parking spaces.
ADCO is proud to have been the ECI and D&C contractor on the project, working with esteemed consultants, Design Inc., Lacoste and Stevenson, and Turf Design Studio, to steer the design. Integral to the design is the Centre's iconic wave-like timber feature roof.
Shellharbour City Hub has also achieved a 5 Star Green Star As-Built Public Building Rating, as well as previously winning a handful of other notable awards.