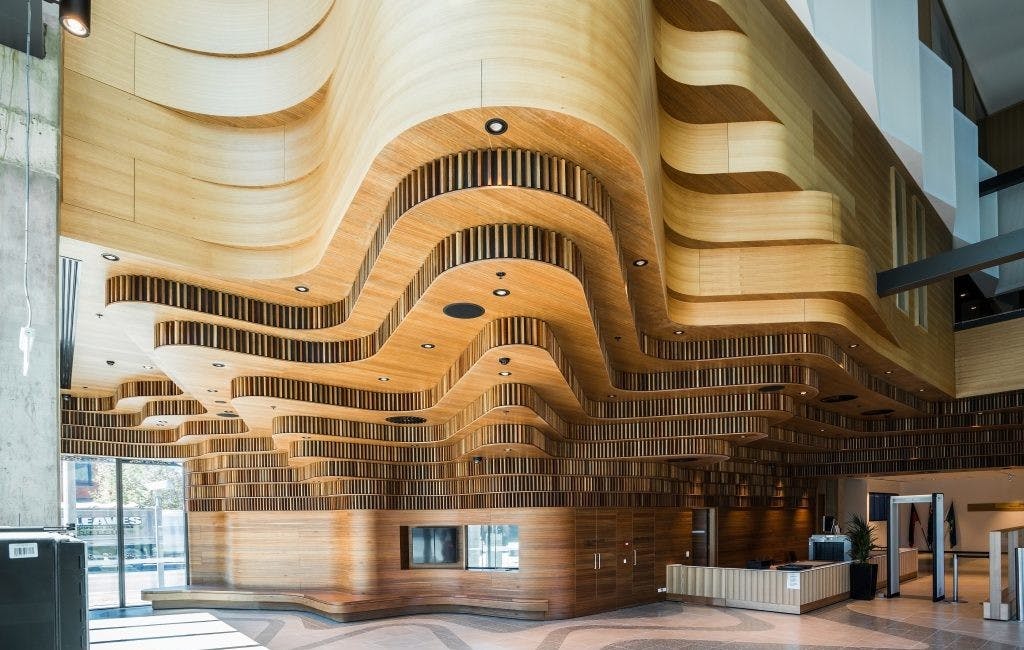 Shepparton Law Courts Reaches Completion
ADCO's stunning $70 million build in regional Victoria is complete.
Built for Court Services Victoria and designed by Architectus, the 2.5-year project saw the expansion of Shepparton's Law Courts, which meant demolishing previous 1980s facilities and incorporating the older 1930s structure with the contemporary build.
The Law Courts now house six court rooms on multiple levels, a basement, custodial zone, security facilities, judicial chambers, and administrative areas, offices, meeting rooms, lobby and amenities. Outside, a landscaped public plaza connects the older facilities with the new.
The sustainable design pays respect to the city's history and environment — the eye-catching lobby reflects the shape of the ancient River Red Gum, and the building's base is on brick, in memory of older country court houses.