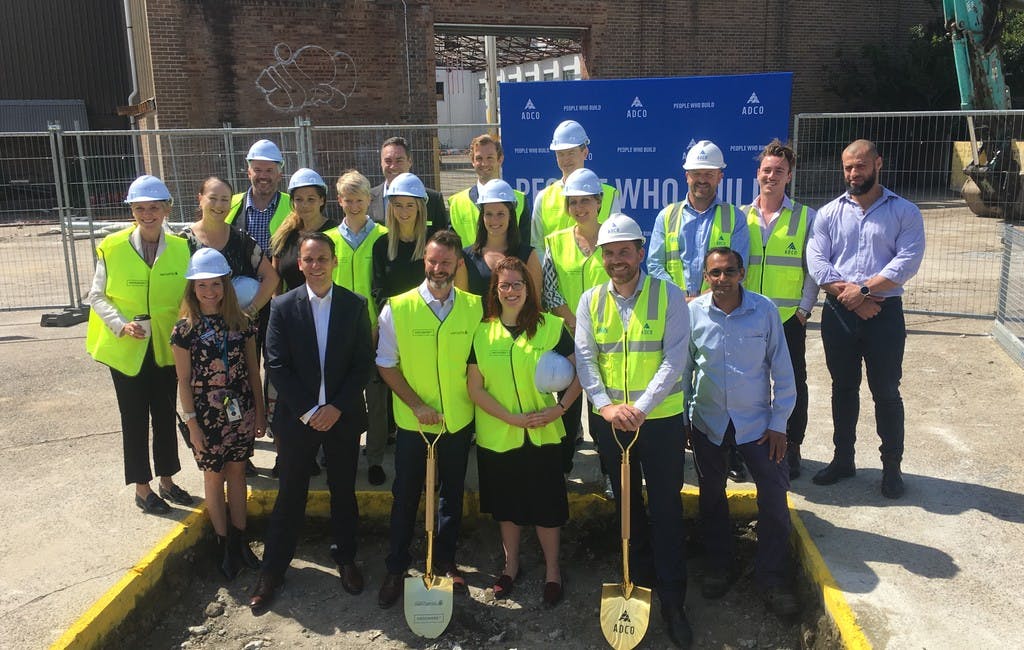 Sod Turn and Smoking Ceremony Marks Beginning of Works at Marrickville Metro
Yesterday marked the beginning of construction on Marrickville Metro's expansion.
The milestone was celebrated with a sod turning by ADCO's CEO Neil Harding and AMP Capital's Managing Director Mark Kirkland, followed by a smoking ceremony led by Uncle Noel Butler of the Cadigal people. A crowd of shopping centre staff and local residents were also in attendance.
"With this project ADCO will be looking to cement its strong working relationship with AMP Capital," said Neil Harding.
"Our team of construction experts are looking forward to integrating with the local community and the existing centre over the next 20 months. Our construction partners at AMP Capital and architect Hames Sharley have designed an outstanding new centre for the local community," he said.