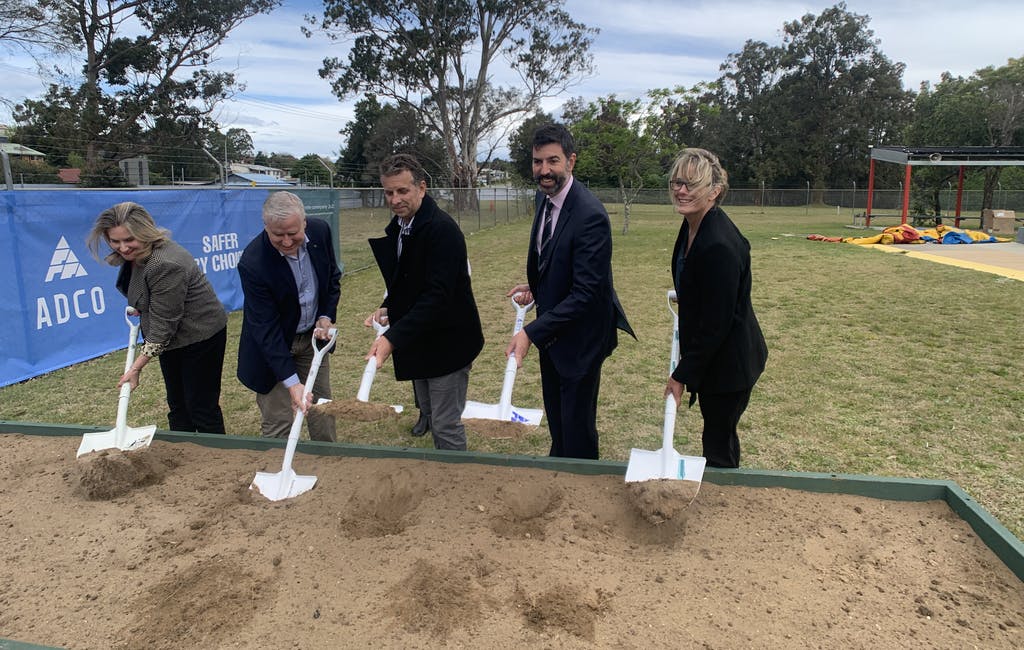 Sod Turn Kicks Off Construction on South Coast Aquatic Centre Build
Construction of Batemans Bay's Aquatic, Arts and Leisure Centre has kicked off on the South Coast of NSW, after a site sod turn last Friday.
Our NSW State Manager John Basilisco joined Deputy Prime Minister Michael McCormack, Bega MP Andrew Constance, Gilmore MP Fiona Phillips MP, Senator Hollie Hughes and Eurobodalla Mayor Liz Innes to celebrate the commencement of construction.
With a completion date for early 2022, the $60 million facility will replace the existing outdoor pool with an indoor multi-pool aquatic centre, complete with four water slides, internal and external water play areas, meeting spaces, a gymnasium and a 350-seat theatre, connected by a gallery walk that will also accommodate visitor information and a café.
ADCO is excited to begin the first stage of work: the demolition of the existing pool and buildings, expected for the first half of October.