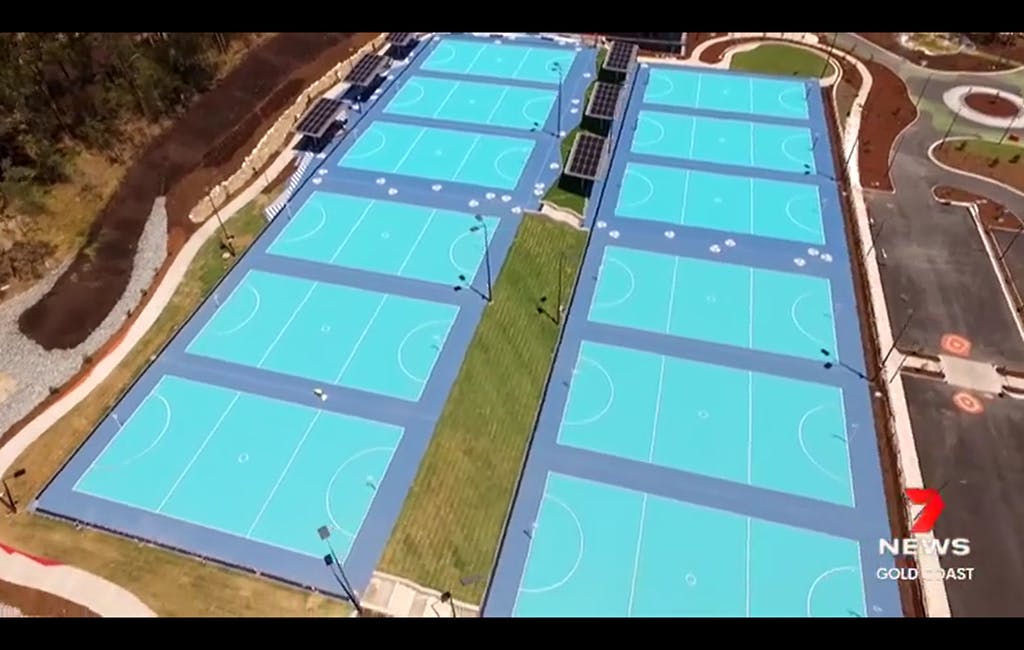 Star Netballer Trials Pimpama Sports Hub
Last Friday, ADCO was pleased to welcome City of Gold Coast's Mayor Tom Tate, Deputy Mayor Donna Gates and Romelda Aiken, star netballer from the Queensland Firebirds to our Pimpama Sports Hub site.
Due for completion in late 2021, the state-of-the-art sports precinct will offer an aquatic centre with multiple pools, netball and tennis courts, a multipurpose hall, café, health centre, community centre, function rooms and carparking.
Stage 1 is almost complete and will provide 12 netball courts ready for public use before Christmas, alongside an events space, a community park and associated road works.
According to the City of Gold Coast, Pimpama currently has the highest number of netball player registrations on the Gold Coast. The 12 courts at Pimpama cover almost a hectare in size.
275 solar panels already installed on the clubhouse and court shade structures will generate 12% of the Hub's energy, with plans for Pimpama Sports Hub to be 100% energy self-sufficient when complete. It is the largest community infrastructure project the City of Gold Coast has delivered.